Estimated read time: 2-3 minutes
This archived news story is available only for your personal, non-commercial use. Information in the story may be outdated or superseded by additional information. Reading or replaying the story in its archived form does not constitute a republication of the story.
John Hollenhorst ReportingA Bountiful man was tackled by neighbors and arrested today after he gunned down and killed his ex-wife in front of their two young children. The boys' mother died and their grandfather was seriously wounded.
The shootings disrupted a quiet Sunday afternoon in the condominium complex where the divorced dad lives with some roommates. The shooting provoked a dramatic high-stakes struggle as neighbors intervened and wrestled away the gun.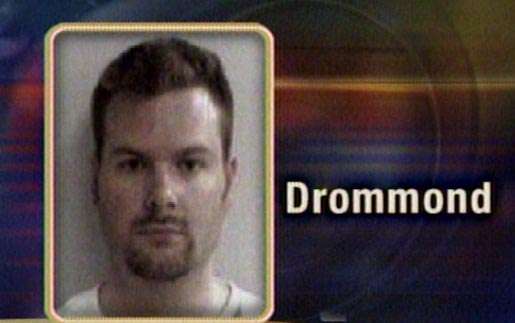 At the front door a troubled marriage and a bitter divorce played out to a deadly conclusion. David Drommand's ex-wife brought their two young sons over for a Sunday visit, accompanied by her father.
Lt. Steve Gray, Bountiful Police Dept.: "They got to the door, close proximity of the door, the husband he came out firing a handgun, mother was hit several times, father was hit several times."
She died instantly. Her wounded father wrestled for the gun along with a neighbor and one of the shooter's roommates.
Jeff Nemelka, Neighbor: "He had put the gun up to his head but our neighbor had his fingers in the chamber of the gun, so it wasn't firing. It was a real pretty good physical struggle."
Jeff Nemelka says his neighbor ran away with the gun but the shooter chased after him.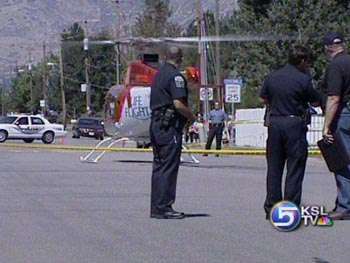 Jeff Nemelka: "He was very upset, he said things like he wanted the gun back so he could finish the job, and he said he didn't deserve to live. And uh, that's when I tackled him and held him down until the police came."
Paul Canchola, Bountiful Resident: "As I was coming through, what I saw was the police had an individual that was curled up into a ball, laying in the ditch. They had their guns drawn."
David Drommand was taken to the Davis County jail on a charge of capital murder. Police say it was apparently not a spontaneous act of passion.
Lt. Steve Gray, Bountiful Police Dept.: "He left a note. What's in the note, I haven't read it. But it was a planned type of situation."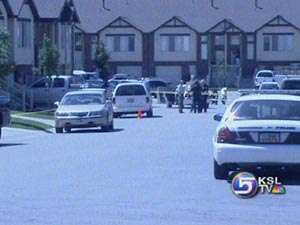 The shooting was apparently not a complete surprise. According to police the victim told her friends a few days ago she was worried that violence might break out.
The two young boys evidently saw everything.
Jeff Nemelka: "They were upset and crying. They didn't know. They wanted their dad. But their dad was going to jail and their mother was dead on the porch."
Lt. Steve Gray: "That's a hard thing and it's going to impact them for the rest of their lives."
Neighbors told us one other thing that suggests another layer of tragedy. They say the divorced Mom was planning to re-marry in a wedding scheduled later this week. We don't know if that had anything to do with the shooting.
×
Most recent Utah stories