Estimated read time: 2-3 minutes
This archived news story is available only for your personal, non-commercial use. Information in the story may be outdated or superseded by additional information. Reading or replaying the story in its archived form does not constitute a republication of the story.
(KSL News) -- Water and raw sewage has flooded basements in 17 homes near Provo's Timpview High School.
The City started getting calls around 10:00 this morning that sewage was flowing into three homes near Timpview High School. Public Works crews determined there was a clog in the line and began clearing it. The sewage and water started receding...and it looked like the problem was solved.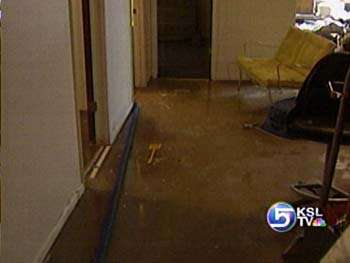 Then about 1:00 this afternoon the city received a new wave of calls. Fourteen homes down the line were experiencing even worse problems. Sewage was actually shooting out of toilets and other plumbing fixtures. Some homes had over a foot of sewage on their basement floors.
Jerry Myrup lives in one of the 17 homes affected by a massive sewer line backup.
Jerry Myrup, Provo Resident: "The water shot up about 10 inches out of the bathroom. I'm angry about it, but it's not going to destroy my life."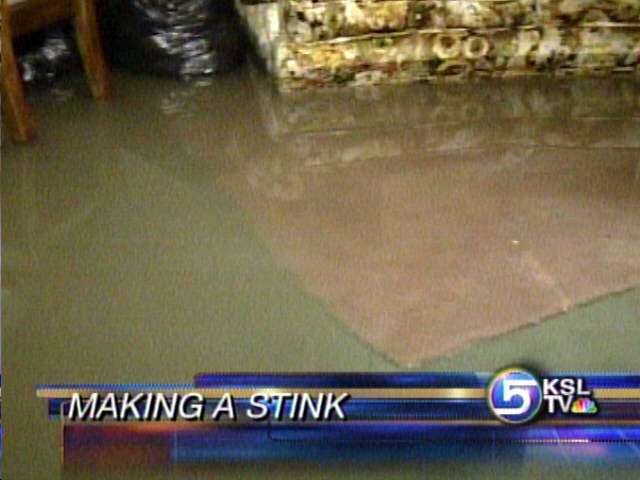 Clean-up crews spent all day trying to fix the mess, but with these many homes, and this much damage, it's going to take awhile.
Helen Dutson, Provo Resident: "I had some storage down there for my granddaughter. That's all gone."
All because someone did something that just doesn't make any sense.
A new search for a clog was launched and Raylene Ireland of the Provo City Mayor's Office tells us a large dog was found clogging the line. Crews have now cleared the line.
Merril Bingham, Provo Public Works: "The only way a dog could get in there would be for somebody to lift the manhole cover and put it in."
Ireland tells us the dog was a large Malamute.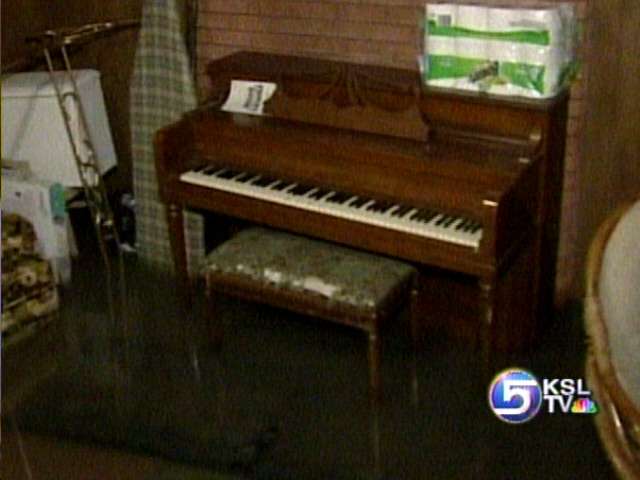 An investigation and a lot of cleanup is underway.
Carol Myrup, Provo Resident: "Just go on living and clean-up, and go from there."
The Health Department doesn't want anyone to clean up the mess on their own because of the risks of bacteria and such. They'd rather you get professional help. The city says it will help cover the cost of the clean-up, but repairs are up to each person affected.
×
Most recent Utah stories