Estimated read time: 2-3 minutes
This archived news story is available only for your personal, non-commercial use. Information in the story may be outdated or superseded by additional information. Reading or replaying the story in its archived form does not constitute a republication of the story.
SALT LAKE CITY -- A suicide Monday night in Holladay threatens to upset the prosecution of 23 people who were rounded up last year in a sweeping federal raid on artifacts trafficking. The principle informant, who spent two years undercover gathering evidence, has apparently killed himself.
The informant himself has never been publicly identified by prosecutors; his secret role was to gather audio and video recordings of alleged illegal transactions involving ancient Native American artifacts. That man was 52-year-old Ted Dan Gardiner, formerly CEO of the grocery chain Dan's Foods. He was also the grandson of the store's founder, Dan Gardiner, and the son of longtime chief executive Dan Jr.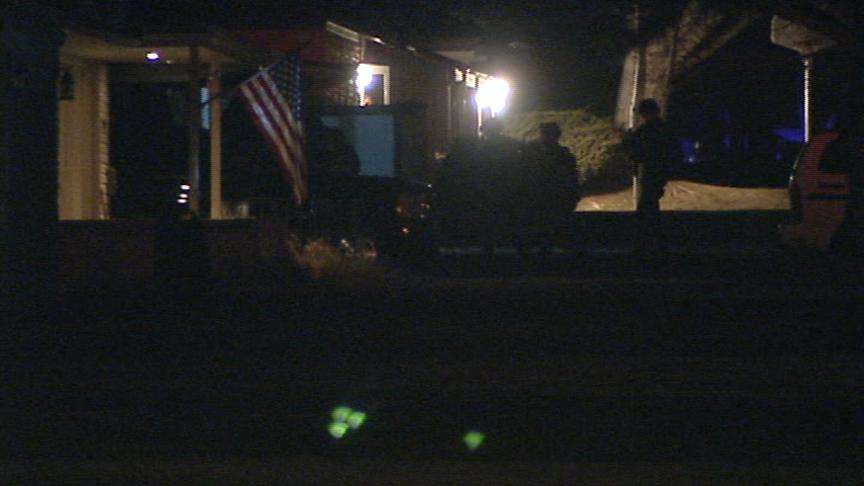 Monday night, a 52-year-old man named Ted Dan Gardiner committed suicide during a SWAT operation at a condominium in Holladay.
"We have responded to this home before and actually took a firearm from him earlier in the week, and what we call "pink sheeted," or administratively sent him to a psychiatric hospital, and that did occur approximately a little less than a week ago," Unified police Lt. Don Hutson said.
Unified police say an officer did fire his gun during Monday night's standoff, but the agency is confident that the fatal would came from Gardiner himself.
"Our officer's actions, associated with firing a round at the person, did not result in a hit," Hutson said.
Prosecutors have not confirmed the man who killed himself was their informant, saying they do not discuss confidential sources. But an AP report says the name, age and address match the informant.
An attorney for one of the 23 defendants said the death may complicate the case for prosecutors.
"It may create some evidentiary problems, as far as introducing some of the evidence that he had obtained. It may create problems from a confrontation standpoint," said Matthew Lewis, attorney for defendant David Lacy.
"Usually a criminal defendant has a right to cross examine witnesses," Lewis continued, "and if the witness isn't present, that may be a fatal flaw to the prosecution."
Tuesday, one of Gardiner's old colleagues reflected on his work in their business.
"He had an ability to walk into stores and see things that needed to happen in order to make that more successful," said Dave Davis, vice president of the Utah Food Industry Association.
"When he was in the industry," Davis continued, "[he was] just an exceptional grocery mind and a fine operator of grocery stores. He'll be sorely missed."
A friend of Gardiner also told KSL News, he was "a really gifted, brilliant man" but was "plagued by a lot of demons in his life."
Gardiner overcame those to make Dan's Foods a business success, the friend said; but he thinks the artifacts case put "an enormous amount of pressure" on a very private man, who might not have been able to bear the public scrutiny.
-----
Story compiled with contributions from John Hollenhorst and Paul Nelson.
×
Related stories
Most recent Utah stories