Estimated read time: 3-4 minutes
This archived news story is available only for your personal, non-commercial use. Information in the story may be outdated or superseded by additional information. Reading or replaying the story in its archived form does not constitute a republication of the story.
SALT LAKE CITY -- The Salt Lake County District Attorney's Office has filed charges against seven people involved in the beatings of two men in 2008.
It's a big change from just six months ago: David James Bell, once a suspect, is now a victim in a beating that sent both him and his partner, Dan Fair, to the hospital.
"His doctor said, 'I cannot even believe you're alive. If you had suffered one more blow, you wouldn't be here,'" said attorney Susanne Gustin, who is representing both Bell and Fair.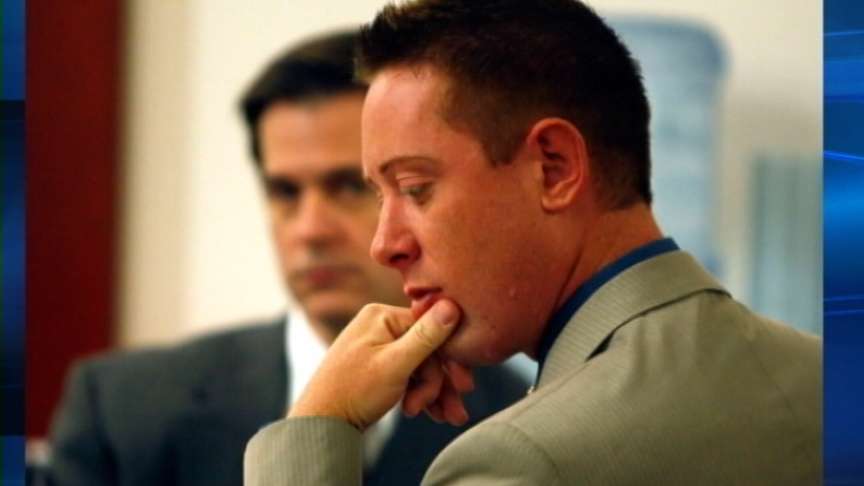 The probable cause statement details the beating, starting with Bell and Fair trying to hold their door shut as people "began banging and trying to break through the front door."
Fair identified three men who were "passing him around, punching and hitting him." Another "threw a salt shaker at his head." Bell was held down as "an unknown female cut his neck and chest with a piece of glass" while another woman "kicked him in the head."
The incident erupted after a claim that one of the alleged victims had kidnapped two children. Bell and his partner, Daniel Fair, were beaten on the night of July 4, 2008, after the mother of two young children discovered them in Bell's home.
Deputy District Attorney Alicia Cook said the boy's mother made the discovery, took her children and warned Bell and Fair to lock their doors. She said a short time later, several people came over to the house and forced their way in. Three men are accused of breaking through a rear door and beating Fair.
"They are alleged to have used heavy objects, possibly a TV, frying pan, chair," Cook said. Others are accused of dragging Bell out of his house and beating him.
The seven people are charged with a total of 16 charges ranging from first-degree felony aggravated burglary to a class A misdemeanor of giving false personal information to a peace officer.
The people charged are Lisa Rita Aione, Marsha Rae Finau, Angelina Janae Dibella, Tapululululu Latu, Ricky Ian Peace, Ietitaia Tavita Nuusila, and Ieti David Mageo. The probable cause statement says Tapululululu Latu called 911 and reported that her family was assaulting her neighbors.
Bell told investigators the children wandered over and claimed he'd simply given the children a place to stay and a soft-drink. He said it was the children's family members who beat up him and his partner. He was found not guilty of kidnapping the children on Sept. 25.
According to Gustin, Bell and Fair call the filings a relief.
"I think they're a little surprised at how serious the charges are, and they're pleased with that," she said.
At the time, prosecutors declined to file charges in the assault.
"At the time that we first looked at it, that it was first broached with us, we didn't have enough information to meet the elements of crimes like aggravated burglary or aggravated assault," Cook said. "We would not have been able to file both the kidnapping and the riot cases at the same time. It just creates legal difficulties that really would have made it impossible for us to pursue both of the cases, so we had to make a choice."
But since his acquittal, Cook said prosecutors have been able to more thoroughly interview Bell about the assault and get pertinent information.
Attorneys for David Bell, who is gay, have called the attack a hate crime. No hate crime charges were filed Tuesday.
As for how Bell and Fair are doing now, Gustin said Fair still has a lot of medical bills, and Bell is being treated for post traumatic stress disorder.
------
Story compiled with contributions from Sarah Dallof, Marc Giauque and The Associated Press.
×
Related links
Related stories
Most recent Utah stories