Estimated read time: 2-3 minutes
This archived news story is available only for your personal, non-commercial use. Information in the story may be outdated or superseded by additional information. Reading or replaying the story in its archived form does not constitute a republication of the story.
SOUTH JORDAN -- FrontRunner South will whisk commuters from Provo to Salt Lake City when crews complete the line in the next few years. Right now, they're tackling one of the most complex sections.
It's called the Jordan Narrows: the stretch of the Jordan River that flows below Point of the Mountain. You cannot see it from I-15 or Camp Williams.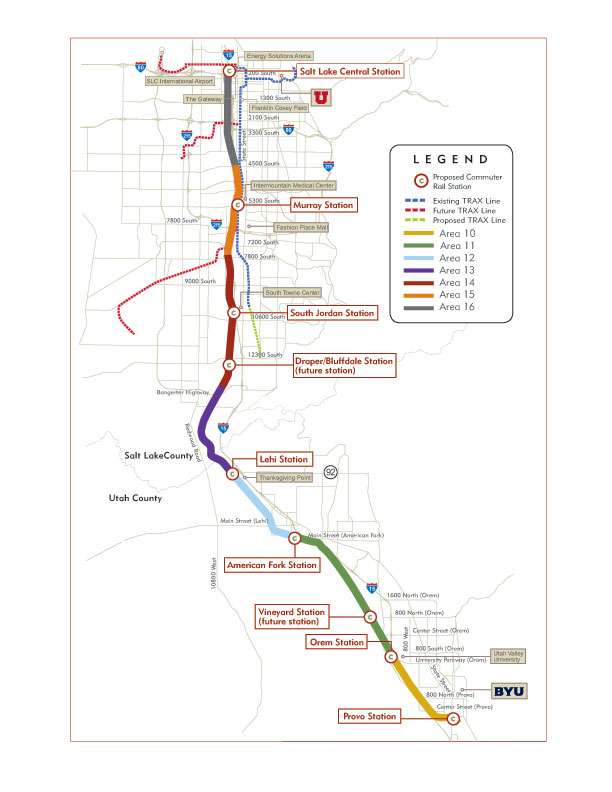 The Utah Transit Authority took KSL down into the Narrows Tuesday to give a closer look at the work.
The river cuts a narrow slice through clay, sand and rock, far below I-15 and Bluffdale neighborhoods.
FrontRunner South trains will roll this route through the Jordan Narrows in the years ahead. Commuter rail constructors are widening the route, bolstering the existing Union Pacific rail bed and preparing to lay new track.
UTA Commuter Rail Construction Manager Steve Meyer said, "The complexity of the phasing of the work down here in the Jordan Narrows is really challenging."
Union Pacific uses its tracks daily in this five-mile stretch from 14600 South to Thanksgiving Point.
The whole line, which is 30 percent complete, will cover 44 miles from the intermodal hub in Salt Lake City to University Avenue in Provo.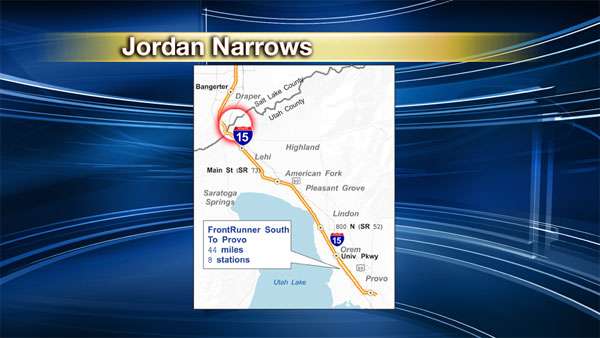 "People don't get to see a lot of the work because it's down in the railroad corridor and away from the highways," said Gerry Carpenter with UTA Media Relations. "But it's coming along very well, and we're on schedule and under budget right now."
The Jordan Narrows truly is a part of the region that few have ever seen. When FrontRunner South starts to roll through this corridor in the next few years, it will be one of the most scenic parts of the entire ride.
"The only people who have been operating down through here [are] Union Pacific and some fishermen and duck hunters," Meyer said.
FrontRunner South
6 new stations & 2 future stations
Murray (west of the existing Murray Central TRAX station)
South Jordan
Draper (future station)
Lehi
American Fork
Vineyard (future station)
Orem
Provo
Three canal companies also pull water from the river there.
UTA has several months each winter to work to reroute those canals.
"Right now, we're finishing up some work on the second tier of canal relocation," Meyer said. "Water needs to run through those canals next month."
This concrete aqueduct is part of that relocation work.
"One more year of irrigation canal relocation, then we'll shift some sections of Union Pacific track over and we'll occupy the space where Union Pacific track is now," Meyer said.
Crews started work in the Narrows nearly two years ago.
---
Construction began on the line in August 2008 and will be completed no later than 2015.
---
UTA expects to complete FrontRunner South in late 2012 or 2013 with a projected daily ridership of 7,500 passengers.
E-mail: jboal@ksl.com
×
Photos
Related links
Most recent Utah stories