Estimated read time: 2-3 minutes
This archived news story is available only for your personal, non-commercial use. Information in the story may be outdated or superseded by additional information. Reading or replaying the story in its archived form does not constitute a republication of the story.
SALT LAKE CITY -- Police say four Salt Lake City businesses were broken into Monday night, likely by the same person or group of people, but police have no idea who is responsible.
The burglaries happened overnight when all of the businesses were closed, and none of them have surveillance video. Each store sustained thousands of dollars in damage.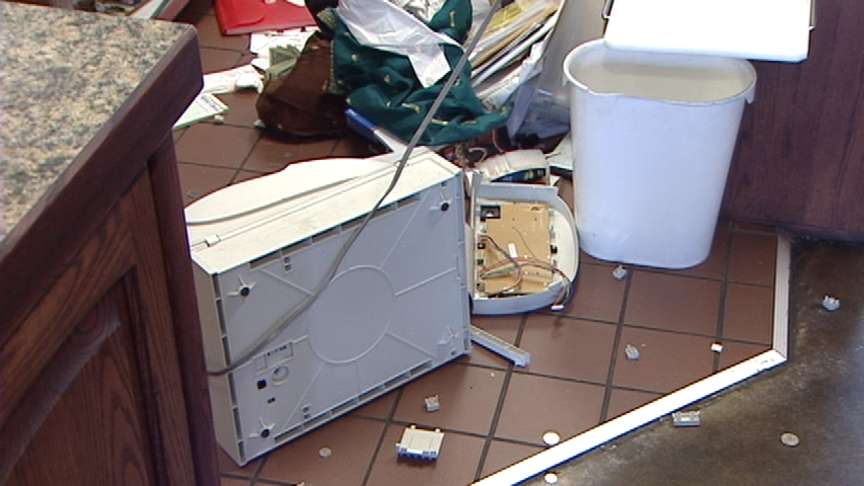 The first two break-ins were discovered in the shopping complex next to Costco near 1800 South and 300 West in Salt Lake City.
An employee of Scaddy's restaurant arrived at work around 6:30 Tuesday morning to find the front door shattered by a huge rock and the cash register out of place.
Wayne Scadlock, owner of Scaddy's, says there was no money in the register and nothing else was taken, but he says whoever broke in caused about $1,000 in damage.
"Obviously it's very frustrating," Scadlock said. "You work hard to make something, and people come in just think they can get away with something."
The same thing happened across the parking lot at Beauty Hair Do's, only at that business the thieves stole merchandise from that store.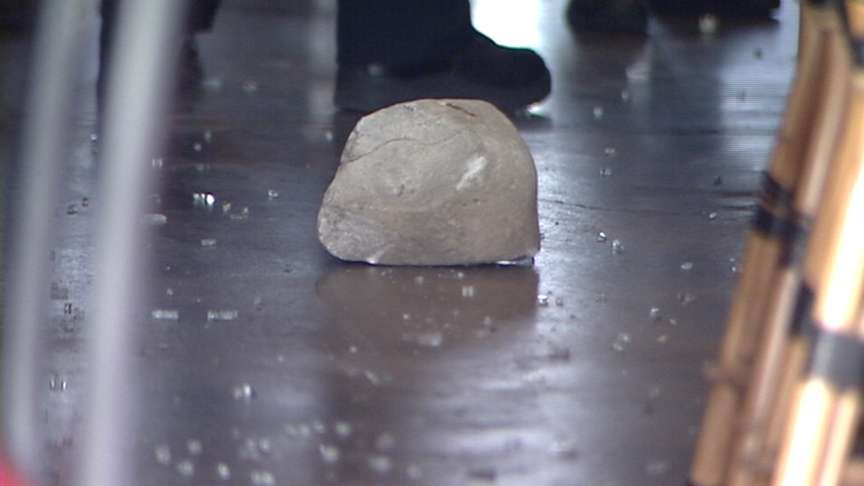 Four blocks away, two more break-ins occurred at the Chilean Deli and My Thai Asian Cuisine restaurants.
Edward Benson, owner of My Thai Asian Cuisine, said, "My question is, why do people do such a malicious act? I mean it's just silly. I understand that people have problems but geez, leave the people trying to make a living alone, you know. And it's really just heartbreaking."
At My Thai Asian Cuisine, the giant rock the thieves used to get in was still at the scene as police investigated and other nearby businesses opened. The cash register had been broken into and a deposit bag was left on the ground. However, the money in that bag was left behind, which makes police believe the suspect or suspects got scared off.
The owners of My Thai Asian Cuisine say even though this is the first break-in they've had, they say they will have surveillance cameras installed immediately.
This is, however, the second time that the Chilean Deli has been targeted this week. It was broken into on Sunday along with a nail salon in the same complex.
-----
Story compiled with contributions from Shara Park and Mary Richards.
×
Photos