Estimated read time: 2-3 minutes
This archived news story is available only for your personal, non-commercial use. Information in the story may be outdated or superseded by additional information. Reading or replaying the story in its archived form does not constitute a republication of the story.
Carole Mikita ReportingWednesday marks a milestone for the more than 200,000 Catholics in Utah; they'll welcome their new bishop. The Pope has even sent a representative for the Installation Mass for Bishop John C. Wester.
The Cathedral of the Madeleine will be filled with the faithful, community and religious leaders and, of course, beautiful music. Bishop Wester admits he is only now beginning to realize what a moment in his life this will be.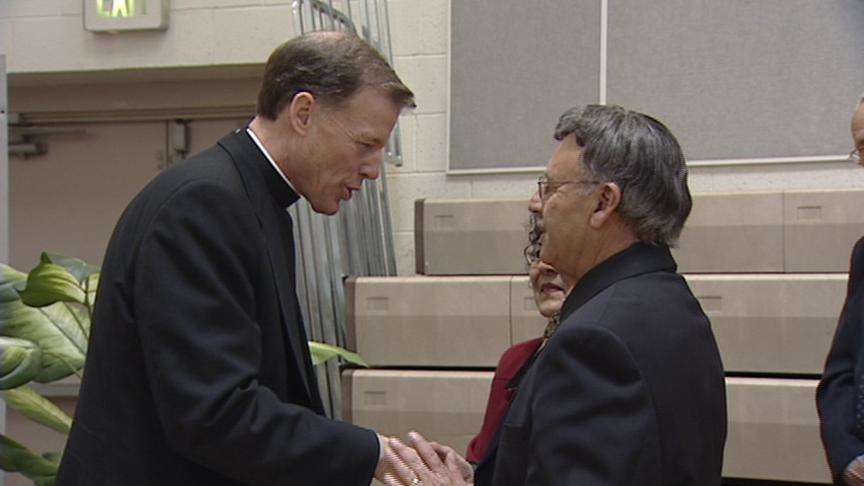 Bishop John C. Wester: "When I saw the coat of arms and that beautiful cathedral, all the hard, hard work people have been going through these past months, it's starting to sink in. I think right now, I'm in emotional overload."
It has only just begun. Hundreds gathered Tuesday evening at St. Ann's to shake the hand of their new spiritual leader. The children made cards and drawings.
John C. Wester will officially become the ninth bishop of the Salt Lake Diocese with a ceremony and song that will fill to the rafters of the Cathedral.
Bishop Wester: "It's not that I'm the boss now, but it's more a sense that I'm to shepherd God's people."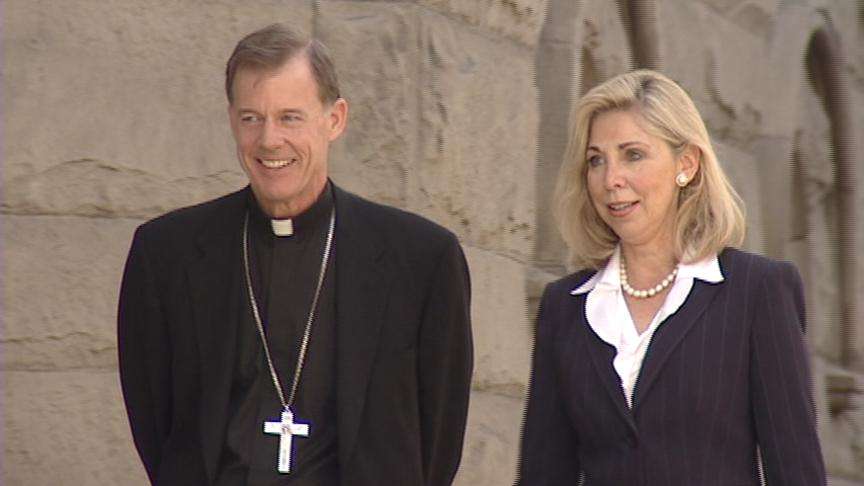 He faces new challenges here. The population of Salt Lake diocese is about 1/3 the Catholic population of San Francisco, where he last served, but Utah's diocese is growing.
Bishop Wester: "It helps us to enter into effective dialogue with the members of The Church of Jesus Christ of Latter-day Saints and other religions, Episcopal, Lutheran, Presbyterian, Jewish, Buddhist, Islam."
He has counseled both victims and the priests who sexually abused them, believing that in time, forgiveness is possible.
Bishop Wester: "It's a tragedy that just cuts to the core of the human person."
He says he thought about becoming a priest when he was very young, entered the seminary at 13 and has simply followed what he believes he was meant to do.
Bishop Wester: "Each day, thanks be to God, my priesthood, it's been happier than the previous one. That's a great grace."
We will have complete coverage of the ceremony on Eyewitness News. This Sunday, March 18, KSL-TV will air an hour-long special at 10 a.m. titled "Shepherding the Flock: The Installation Mass for Bishop John Charles Wester."
The Cathedral of the Madeleine seats fewer than 1,000 people, but many will want to see that service, and this will give them the opportunity.
×
Most recent Utah stories