Estimated read time: 2-3 minutes
This archived news story is available only for your personal, non-commercial use. Information in the story may be outdated or superseded by additional information. Reading or replaying the story in its archived form does not constitute a republication of the story.
SALT LAKE CITY -- A $13.4 million grant to the Utah Education Network will allow rural schools in Utah to join universities and high school classrooms anywhere in the state through video conferencing.
Through Interactive Video Conferencing, students in the southern-most parts of Utah can get in touch with classrooms in the northern-most parts. There is no limit to the distance that these fiber-optic networks can reach.
Monday, Blanding High School's automotive teacher, Craig Swenson, demonstrated how to resurface a brake rotor to his class, and to students four and a half hours away at Navajo Mountain High School. Students in rural parts of Utah now have the opportunity to learn more and ask questions through video.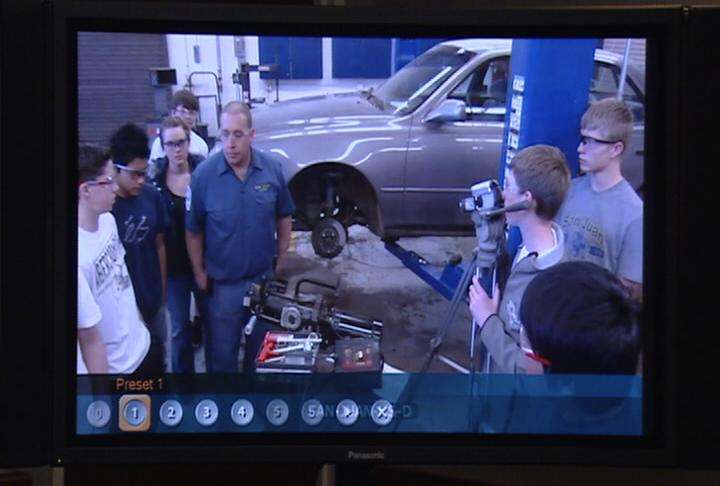 Navajo Mountain Principal Janine Smith said thanks to the technology, her students can receive an associate degree by the time they graduate.
"Thank you UEN for everything that you have done to bring this course and other courses, including chemistry, to our school. Thank you," she said.
Out of 1,800 applicants for the federal grant, only 17 have been awarded so far. The UEN is the only one in the western United States to get this grant.
The organization predicts that Interactive Video Conferencing will benefit more people than just school children.
By the numbers?
Utah Education Network
$13.4 million federal grant
963,900 estimated citizens to benefit
450 estimated jobs created
600+ participating schools, institutions, libraries, Head Start centers
200+ classes a day
-Utah Education Network
"We also estimate that this grant will provide, or create, about 450 jobs," said UEN executive director Michael Petersen.
It's been in the works for over a year. Some of the courses that students can take are business, English, French, algebra, psychology and driver's ed. In order to enroll in one of these Interactive Video Conference classes, students can sign up at their local school as they would for any other class.
This program runs up to 200-plus classes per day, and about 600 Utah schools are now involved.
Utah Congressman Jim Matheson announced the grant Monday as one of the largest federal telecommunications grants to date.
He said grant will also allow UEN to expand service to dozens of elementary schools, public libraries, charter schools and Head Start centers across the state.
------
Story compiled with contributions from John Daley and The Associated Press.
×
Related links
Most recent Utah stories