Estimated read time: 2-3 minutes
This archived news story is available only for your personal, non-commercial use. Information in the story may be outdated or superseded by additional information. Reading or replaying the story in its archived form does not constitute a republication of the story.
Samantha Hayes reporting It's quite a contrast: The burned and boarded-up Wasatch Junior High and Churchill Junior High.
But it's where two student bodies will be starting school next week. They will be learning, among other things, togetherness.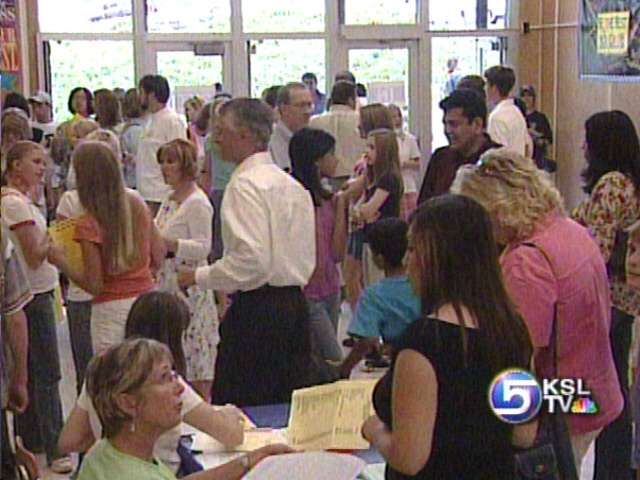 "There are a lot of changes we are experiencing because we've come here."
It's the same old reading, writing and arithmetic. But, in a different place for Wasatch Junior High students.
Wednesday, parents, teachers and students met at Churchill Junior High to prepare for the new school year. The meeting helped prepare students with an orientation and hopefully answer questions from parents too.
Administrators have prepared at break neck speed, getting a master schedule together in four weeks. They usually have three months.
But things are different: Replaceable classrooms in the parking lot. One of many disturbances.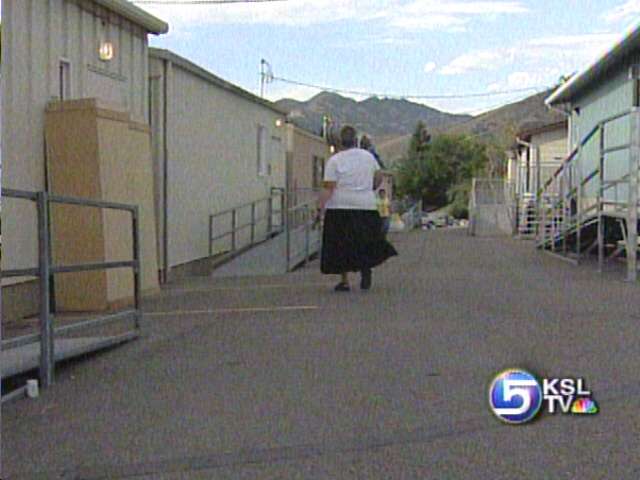 When the first school bell rings Monday morning, students here can say they already learned a valuable lesson about life: Moving on.
"It was kind of sad."
Wasatch Junior High burned down in a six alarm fire. Now those students, about 870, join Churchill Junior High.
"Its a bigger school than Wasatch. so it should be a little more complicated."
It can also be confusing. Maps are available, but Connie Hansen says first her son needs a classroom.
"Yeah, its a little bit of a concern, he doesn't know where he's going first period Monday morning."
Jeremy Hansen has a another concern.
Jeremy Hansen, 7th grade: I'm just worried about the rivalry going to Churchill."
The Churchill Chargers and Wasatch Warriors used to be rivals. So now with both under the same roof, administrators want everyone to make friends.
Doug Bingham, Principal: "The first week we are going to have a hot dog hello, where all the kids will get together and have lunch and say hi."
Their teachers will be the same. Ms. Jergensen still teaches algebra, but she's outside the building in one of 10 mobile classrooms.
Malee Jergensen, Math Teacher: "I'm out here in the parking lot, I'm happy to be in the parking lot."
Even though its a lot different from what she's used to.
Malee Jergensen, Math Teacher: "Everything you've worked for the last 20 years..and all of a sudden its all black and dusty and burned and smoke filled."
The future of Wasatch Junior high is in question right now. Llots of people want to see it rebuilt. But for now, the Warriors are welcome.
"With the two schools merging, its kind of a new thing."
Rebuilding depends on several things: Insurance money and whether its a total write off or not, and where the district will redraw the boundaries. We expect to know more about that November 15.
×
Most recent Utah stories