Estimated read time: 2-3 minutes
This archived news story is available only for your personal, non-commercial use. Information in the story may be outdated or superseded by additional information. Reading or replaying the story in its archived form does not constitute a republication of the story.
SALT LAKE CITY -- Of all of the developments in the recall story regarding Toyota, Wednesday's may have been one of the most significant. The President of Toyota Motor Corporation, Akio Toyoda came from his headquarters in Japan to address members of Congress.
The room was packed as Toyoda testified before members of the House Committee on Oversight and Reform. He wasted no time in getting right to the point, saying neither he nor his company is perfect.
"I am deeply sorry for any accidents that Toyota drivers have experienced," Toyoda said.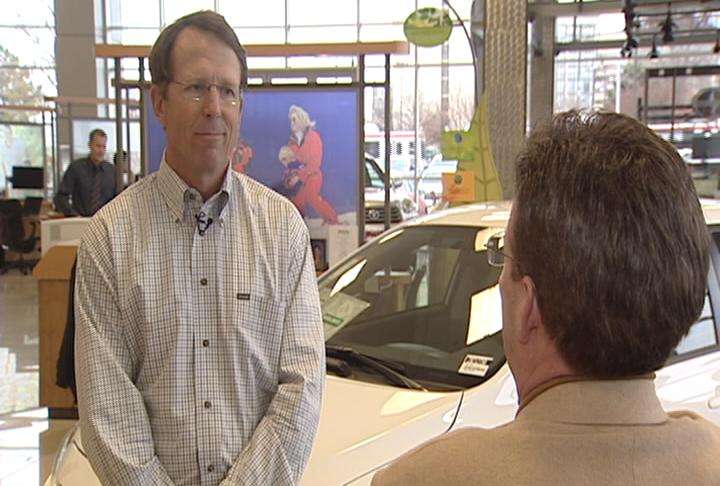 He quickly acknowledged the company's problems in the United States. To date, nearly 8 million vehicles have been recalled with accelerator problems.
"In the past few months, our customers have started to feel uncertain about the safety of Toyota's vehicles, and I take full responsibility for that," Toyoda said.
Toyoda also announced a new plan to get more input from customers and respond more quickly to their concerns. He admitted that the company's rapid growth in the past few years resulted in compromises in quality and safety and said that ends now.
"To come and put himself through that kind of interrogation was pretty amazing to me," said Toyota's Utah spokesman Mark Miller.
Miller's dealership has been selling Toyotas for 20 years.
"He's taking this very personally, as all of us in the Toyota family are," Millar said. "This is a very serious thing. Our customers are the most important thing in our lives, and we want to get it right."
After his remarks, members of the Congressional committee peppered Toyoda and his delegation for several hours with questions and criticisms about how the events have transpired. They also asked, "Where do things go from here?"
"I, more than anyone, wish for Toyota's cars to be safe, and for our customers to feel safe when they use our vehicles," Toyoda responded.
He added he's giving a personal commitment to restore the trust of Toyota's customers worldwide.
Toyoda also told the committee that he is "absolutely confident" that the electronics of Toyota's gas pedal systems are not the source of problems with a number of Toyota vehicles speeding out of control. He said that the company is installing brake pedals that can override the gas pedal in case of unintended acceleration.
E-mail: kmccord@ksl.com
×
Related stories
Most recent Utah stories