Estimated read time: 2-3 minutes
This archived news story is available only for your personal, non-commercial use. Information in the story may be outdated or superseded by additional information. Reading or replaying the story in its archived form does not constitute a republication of the story.
SPANISH FORK -- People in a Spanish Fork neighborhood woke up Thursday morning to find many of their cars had been broken into overnight. One of those neighbors heard a noise early in the morning, and that eventually led to police making an arrest.
At least 10 cars and two houses near 1400 South and 2400 East were broken into, and the burglars caused thousands of dollars in damage and got away with several valuable items.
Brian Nilson woke up around 6:30 a.m. to see his truck had been broken into.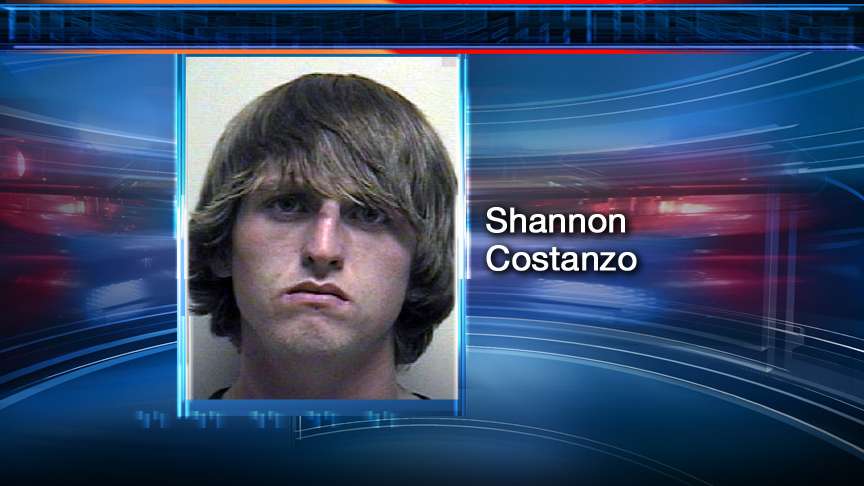 "I come out, start the truck to go to work, and seen my center console was opened up. I had papers everywhere, and you know you didn't leave it like that, so someone's has been rifling through your stuff," Nilson said.
He then noticed a police car down the street. It turns out several of his neighbors' vehicles were also hit, and at least two garages were broken into. It's something the neighborhood hasn't experienced before.
"It makes you angry. You don't expect that kind of stuff in this neighborhood, you don't expect it here. But just because you have good friends and neighbors doesn't mean somebody isn't going to drive in and ransack your stuff," Nilson said.
Fortunately for the victims, one of the neighbors heard something outside around 4 a.m. He took down the license plate number and called police.
Spanish Fork police tracked down the truck to 20-year-old Shannon Costanzo and found he was in the possession of several stolen items. Officers say he admitted his involvement but hasn't given up who else was with him in the burglaries.
Detectives are now going through the items recovered so they can get them back to the victims.
Costanzo faces several felony counts of auto and residential burglary.
E-mail: spenrod@ksl.com
×
Most recent Utah stories