Estimated read time: 2-3 minutes
This archived news story is available only for your personal, non-commercial use. Information in the story may be outdated or superseded by additional information. Reading or replaying the story in its archived form does not constitute a republication of the story.
ROOSEVELT -- A burglary suspect is dead after being shot by a Roosevelt police officer early Wednesday morning.
It all began at about 5:30 a.m. at the Big O Tires store in Ballard, just outside of Roosevelt. Roosevelt police officer T.J. Bird noticed a broken glass window and went to investigate. That's when he said 44-year-old Gary Wheeler and Emily Williams drove off. It turns out their vehicle was stolen.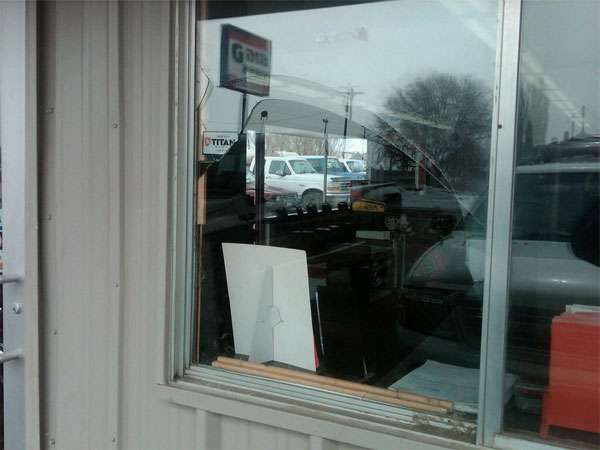 A chase went through some back roads in Roosevelt, ending in a neighborhood near 700 South and 400 East. Police say Wheeler rammed his car head-on into the officer's car.
Bird's patrol car was actually hit twice; the second time disabled it.
Bird got out of his car to walk toward Wheeler, and that's when the officer said the suspect drove toward him. Fearing for his life, the officer shot at the driver, killing him.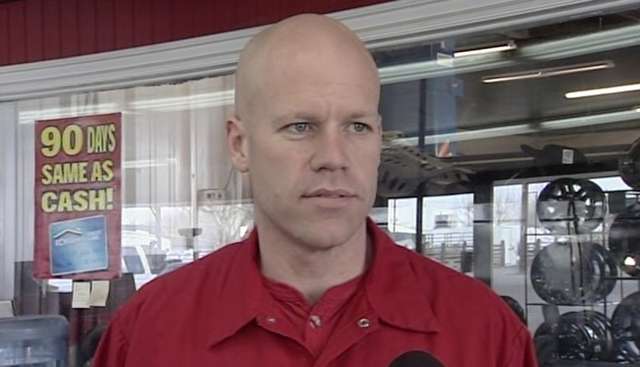 The manager of the Big O Tires, Brad Funk, can't believe this is how it ended, but he doesn't blame the officer for doing what he had to do.
He said, "It's a little surprising that something like that, they came here for, they didn't really take anything and ended up losing like that, that's kind of a sad deal."
Rustin Mair heard the gunshots. He said while it was a sad situation, he believed the officer had no choice.
Mair said, "I think the officer made the right judgment call. I mean, you shouldn't run from cops. And trying to run one over, he did what he needed to do."
Roosevelt Police Chief Rick Harrison said, "He's doing well, considering. He's obviously upset and feeling a lot of trauma at this time, but he's doing well.
The suspects weren't able to get cash or anything of value from the tire store.
Williams was booked into the Duchesne County Jail on charges of auto theft and burglary.
Officer Bird is on paid administrative leave while the Duchesne County Sheriff's Office investigates this case.
E-mail: acabrero@ksl.com
×
Photos
Most recent Utah stories