Estimated read time: 3-4 minutes
This archived news story is available only for your personal, non-commercial use. Information in the story may be outdated or superseded by additional information. Reading or replaying the story in its archived form does not constitute a republication of the story.
SALT LAKE CITY -- Police have solved a large-scale burglary ring and recovered hundreds of thousands of dollars in stolen property. Investigators are now trying to find the people who own the items.
The stolen property was recovered in a storage unit near 3900 South and State Street. Detectives with the Unified Police Department have been working the case for weeks and served a search warrant over the weekend to recover roughly $300,000 of stolen property.
"It's fairly rewarding to the detectives that put in the seat time on this deal to at least try to make these victims somewhat whole again," said Unified police Sgt. Saul Bailey.
The stolen property is now sitting in an evidence warehouse and was put on display Wednesday afternoon. Police have located the owners of some of the stolen items, but there's still a lot that remains unaccounted for.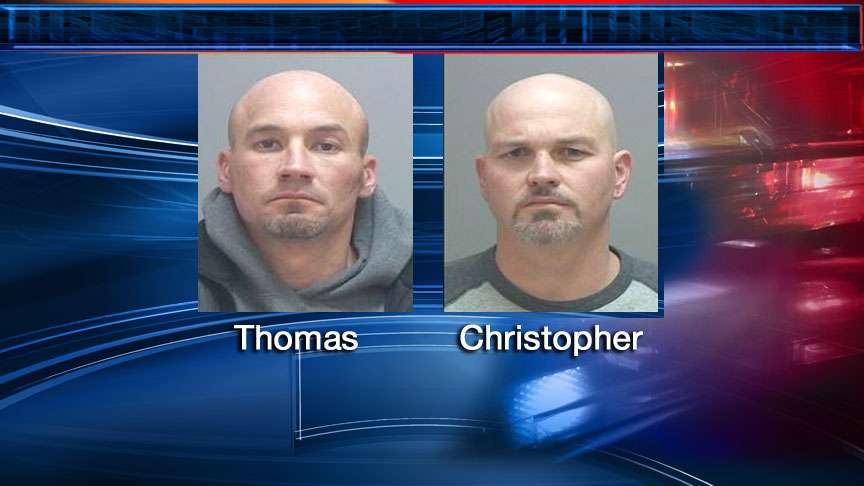 Among the stolen items: paragliding equipment, a custom-built motorcycle and even two tattoo-removing machines. These machines are worth $100,000 each.
Police say the items are tied to a burglary ring led by two brothers, Thomas and Chris McMilan, and another man, Cody Bertelsen.
The group is believed to be responsible for hundreds of residential, vehicle and business burglaries in four counties, including a tattoo removal business in Murray.
Surveillance video from the Murray business shows a man breaking out the window and stealing a computer. Three hours later, the same man came back in a truck with two other people.
The break-in at a Mac computer store in Murray was even more brazen.
"He took a truck and just rammed it through the front of the store," explained Eric Hancock, who works at the ExperCom store.
Surveillance cameras caught it on tape and showed the thief grabbing the computers on display. ExperCom was forced to close for a month while the damage was repaired.
"It was Christmas, so probably $100,000 worth of sales we mist out on being closed," Hancock said.
Police also believe the thieves are responsible for stealing some expensive coats in a brazen Salt Lake City robbery.The burglars hooked their car to the front door of Milosport and drove off, ripping the doors open.
"These are small business owners, and for a small business owner, or even someone that's not a small business owner, to get these kind of losses in this type of economy is devastating," Bailey said.
Police say some of the crimes were thought out, others were crimes of opportunity.
"I'd imagine it was for the oldest reason in the book: money," Bailey said.
The investigation isn't over. Now police are working on getting all the stolen goods back to their rightful owners.
If you recognize any of these unique items that may belong to you, contact the Unified Police Department at 801-743-7000.
------
Story compiled with contributions from Sandra Yi, Sam Penrod and Marc Giauque.
×
Photos
Related stories
Most recent Utah stories