Estimated read time: 1-2 minutes
This archived news story is available only for your personal, non-commercial use. Information in the story may be outdated or superseded by additional information. Reading or replaying the story in its archived form does not constitute a republication of the story.
Coco Warner ReportingSome may see it as miraculous--a paraplegic NOT using a wheelchair. But Michael Losee says it's simply a case of perseverance. And now he is launching a new web site to help people like him walk again.
22-year old Michael Losee is not your typical sophomore in college. For one, he vacuums. For another, he's a paraplegic who refuses to live his life in a wheelchair. Why? Well, it definitely makes it easier to vacuum.
Michael Losee: "I can stand up and do the dishes, make macaroni and cheese, do my laundry."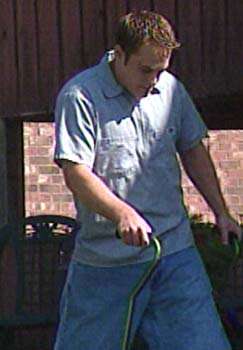 After a snowboarding accident in January 2002 injured his spinal cord, Michael almost immediately decided life in a wheelchair wasn't for him. So he participated in Leighton Weber's Sit Tall, Stand Tall program in Provo for two years to get him walking again, with canes and leg braces. Now he's launched a website to pass along what he's learned.
Michael Losee: "It's just simply, this is what I do and this is how I do it; and if you want to learn how to walk you can come to this website and you can do it for yourself."
The website's called "Rise to Walk" or "No wheels" dot com. On it, visitors can see the step-by-step process that helps Michael navigate his life.
Mike lives here the second floor apartment and he says he goes up and down the stairs about four times a day, and it only takes him a little bit longer than it takes me.
Michael Losee: "My goal is to get a 35 minute mile; that's five minutes a lap and i'm definitely going to be there in five years."
And he's hoping with the website, one day, he'll have thousands of fellow paraplegics walking with him.
×
Related links
Most recent Utah stories