Estimated read time: 2-3 minutes
This archived news story is available only for your personal, non-commercial use. Information in the story may be outdated or superseded by additional information. Reading or replaying the story in its archived form does not constitute a republication of the story.
Sandra Yi ReportingJim Richardson: "She had kind of a rash all over her, kind of like hives or something like that, just really nervous and jittery."
The woman wanted in connection with yesterday's fatal shooting of an expectant mother is nabbed at an apartment in Salt Lake. Police have been looking for Armant since the shooting. They are still looking for three men who are also suspects in this case.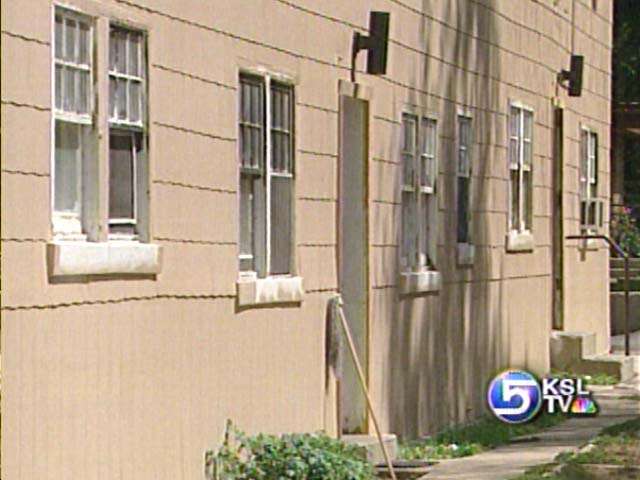 Kerri Armant was spotted a couple of times in the area yesterday. She stayed at a nearby apartment overnight. Her run from police ended when someone here recognized her.
Jim Richardson: "What she did got her arrested. I couldn't believe it."
Jim Richardson called police this morning after a tenant told him Kerri Armant was staying in the apartment.
Jim Richardson: "Once he told me who it was, I knew who it was, so I didn't really have much of a choice."
He first saw Armant yesterday afternoon walking down the street.
Jim Richardson: "She was really nervous. She was trying to get away from somebody. She said somebody's trying to kill her or something."
Richardson saw the woman there again last night. He says the tenants in apartment six took her in. They didn't want to talk, but Richardson says the couple always tries to help people. He believes they didn't know Armant was a wanted woman.
Jim Richardson: "They're probably blown away as everybody else."
The arrest brings police closer to solving yesterday's fatal shooting at the Dream Inn. A pregnant Darla Marie Woundedhead was gunned down in the doorway of a room. She died, but doctors saved her baby.
Police can't name a shooter or a motive. They are still looking for three men. But they believe Armant has answers that can solve this case.
Det. Kevin Joiner: "Getting her is going to be the key to this. We needed her, we got her, we'll be talking to her."
Richardson is grateful for his alert tenants. He wants to see the suspects caught.
Jim Richardson: "I think it's disgusting, it makes me sick. I can't imagine what a person would be thinking to open the door of a room and blow someone away that's seven months pregnant."
Coincidentally, Richardson says, the shooting victim once lived there, in the apartment directly above the one where Armant was found. He says Woundedhead and a man moved out about a month ago.
As for her baby, she is still in critical condition.
×
Most recent Utah stories