Estimated read time: 2-3 minutes
This archived news story is available only for your personal, non-commercial use. Information in the story may be outdated or superseded by additional information. Reading or replaying the story in its archived form does not constitute a republication of the story.
Sandra Yi ReportingScott Miller: "We've certainly seen a significant number of incidents recently relative to drugs, more specifically to methamphetamine."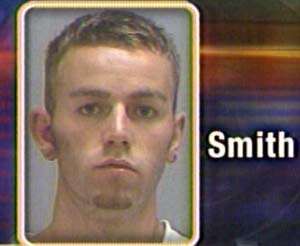 Two men, believed to be high on meth, created some dangerous moments for people and police. The two cases were unrelated -- one happened in Midvale, the other in Taylorsville. Fortunately, no one was hurt in either, but police tell us they're seeing more crime related to meth use.
One man forced his way into occupied apartments. Police don't know why he did it. He wasn't violent, but they believe he was high on meth.
Tony Mason: "Meth is becoming a very serious problem."
And police say it's driving more people to commit crimes.
Asst. Chief Tony Mason, Midvale Police Dept.: "There's a high percentage rate of crime committed because people are trying to support drug habits."
Police say that may be why Jeremy Smith forced his way into two different apartments inside a Midvale complex, early this morning. Police say he wasn't violent, but acted strangely. He tried to run from police, but was arrested. They say he may have been high on meth.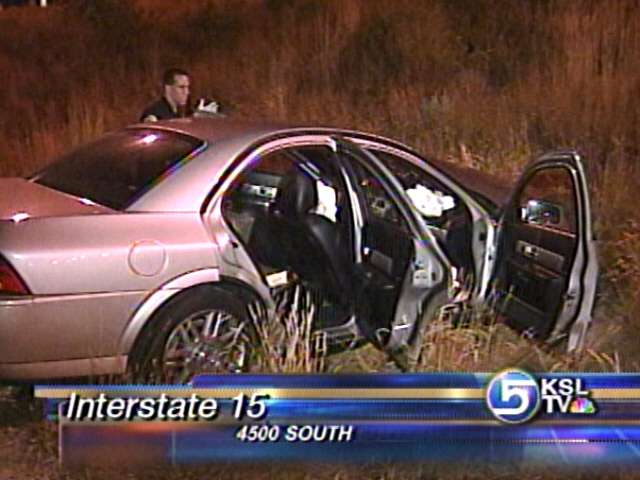 Tony Mason: "It causes people to stay up for hours and hours and hours to the point where they're practically delirious."
Another man, believed to be high on meth, led police on a high speed chase on Interstate 15. A Taylorsville Police Officer noticed a suspicious vehicle without a plate, and tried to make a traffic stop. That's when the driver, identified as 26-year old Lucas Nielsen, took off, reaching speeds of 70 miles per hour on surface streets, before entering the freeway in the wrong direction.
He eventually lost control and hit the cement barrier. He tried to run, but police caught up to him.
Scott Miller, Taylorsville Police Dept.: "In this case, we have somebody else we believe to be an individual addicted to meth, who is out of control, perpetrating crimes on a nightly basis."
Police say Nielsen is a parole fugitive and was considered armed and dangerous, after an aggravated burglary. They believe he went on a burglary spree, and that the car he was driving was stolen.
Scott Miller: "There are items in the car that led us to believe he has been committing numerous crimes throughout the evening."
Police say the cure to the meth problem lies partly in education and awareness. That's one goal of a national conference on methamphetamine, HIV and Hepatitis. That conference starts Friday, here in Salt Lake City.
×
Most recent Utah stories