Estimated read time: 2-3 minutes
This archived news story is available only for your personal, non-commercial use. Information in the story may be outdated or superseded by additional information. Reading or replaying the story in its archived form does not constitute a republication of the story.
Sandra Yi ReportingPolice in Syracuse have arrested a convicted sex offender for failing to register with the state. That means, if neighbors looked up sex offenders in their area, the man's name and address would not show up.
He hasn't been on the registry for two years. That angers neighbors we talked to. But police say people need to know the registry is not 100 percent accurate.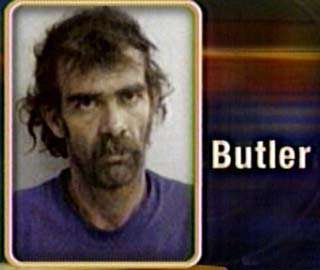 Neighbor: "It scares me that he's so close to home."
That's why this woman didn't want us to be identified, she has small children.
Neighbor: "They don't come outside unless I'm with them, especially the front yard."
She knew about her neighbor's past. In 2000 James Butler was arrested for felony sodomy on a child, involving an 11-year old relative. He pleaded guilty to a lesser charge and served a year in the Davis County Jail. Police say Butler signed an agreement to register with the state, but failed to do so for the past two years.
Neighbor: "We just looked a couple of weeks ago, and he's not on there."
Det. Sgt. Mark Sessions, Syracuse Police Dept.: "He said that he had been real busy and had failed to do so."
Police were looking at past cases and noticed the problem. But they say the responsibility ultimately falls on the offender.
Det. Sgt. Mark Sessions: "The registry is only as good as us law enforcement can help assist doing that, and the offender doing as he's been signed up and stated he would do."
Neighbor: "I wasn't aware that they had to register themselves. I thought it was just done."
Police say sex offenders have to register every year for 10 years. But some give false addresses. Others move and fail to register.
Det. Sgt. Mark Sessions: "I don't think anything can be 100 percent right. We stop people on a daily basis, and they give us the wrong addresses."
Police say people should keep in mind the registry is just a resource.
Neighbor: "It definitely gives me a false sense of security. It's sad, but I don't know how you can track everybody all the time."
James Butler faces jail time of at least 90 days and another year of probation for failing to register. Police don't believe he has re-offended in the two years he wasn't on that registry.
×
Most recent Utah stories