Estimated read time: 2-3 minutes
This archived news story is available only for your personal, non-commercial use. Information in the story may be outdated or superseded by additional information. Reading or replaying the story in its archived form does not constitute a republication of the story.
Ed Yeates reporting Marion the librarian won't look quite the same to students at Utah State University this fall.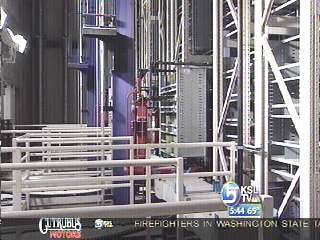 That's because Marion or Robert or Carol are not he's or she's - but robots!
Joni Hockett is getting ready to go to USU's new $42-million library. But instead of searching call letters, or sifting through all the stacks, she browses via a computer in another building.
"Animal Learning and Behavior." That's what she wants. Hit the request button, the command is sent!
Linda Walcott/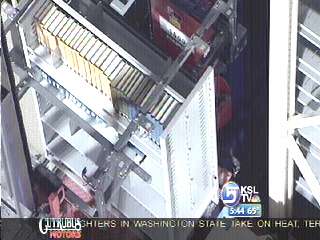 Director, Utah State University Library: "They'll be able to call the book up from the library or also from their dorm room. Then it will be here at the library waiting for them when they come."
Inside the new library, one of several robotic machines picks up the message, moves quickly through the stacks, finds Joni's journal, then delivers it via a mini-shelf to a library worker - within minutes.
Walcott: "So theoretically the books could be at the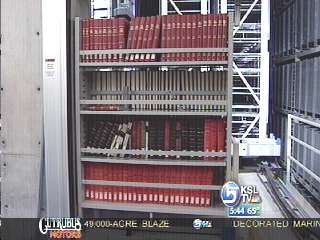 circulation desk before she even gets there."
This is the robot's domain. Five stories, 85 feet high, 60 feet wide, 120 feet long. The Aggies have affectionately named this the barn, but a very high tech barn.
Like a finely tuned choreographed dance, the machines move up and down, back and forth, past each other, retrieving and returning books at up to 328 feet per minute.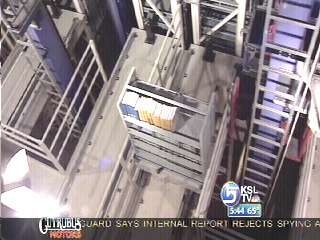 The stacks are densely packed because there's no need anymore for walking space. That, in turn, frees up more room for student tables and study areas.
Walcott: "There are four aisles and one aisle right now isn't being used, won't be used, and so that will give us storage capacity for about 25 more years."
One point five million books and counting.
There are places for traditionalists where they can still meander past shelves filled with newer books and just "browse" the pages with your own hands.
The new library is scheduled to open next month.
×
Most recent Utah stories