Estimated read time: 2-3 minutes
This archived news story is available only for your personal, non-commercial use. Information in the story may be outdated or superseded by additional information. Reading or replaying the story in its archived form does not constitute a republication of the story.
Sam Penrod Reporting"It was hard to read, but at the same time it put a lot of our fears to rest."
The family of a man who called 9-1-1 and never got help reacts to an independent investigation into how the call was mishandled. The report was released today, in response to last Friday's settlement between Provo City and the man's family. The report outlines several mistakes made by Provo 9-1-1 dispatchers, which the report states prevented rescue workers from finding the man. But Provo would not release the report, even to his family, until now.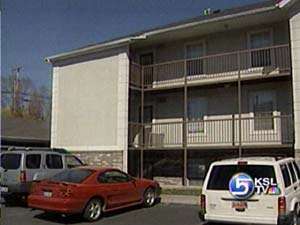 For the family it was the last piece of the puzzle into what happened to Scott Aston and why his call for help failed to bring any. The family says it is relieved there were no more bombshells in the report, after the trauma of finding out six weeks after he died about his 9-1-1 call.
Dispatcher: "Provo police emergency.
Scott Aston: "Send an ambulance, I'm dying."
It was the 9-1-1 call that never brought rescuers to Scott Aston. An independent report conducted by the Ogden Police Department days after the incident and released by Provo City today, blames a, "high level of complacency on the part of the 9-1-1 center's personnel."
Specifically, it blames procedural errors on the part of the call taker and the dispatcher who handled the call who reduced an emergency call to a non-emergency response.
Dispatcher: "30 year old male is on the phone, conscious and breathing, he is complaining he can't breathe. He seems to be breathing fine on the phone. He says he is dying and home alone."
But there was a miscommunication in the address Aston gave. He was found dead four days later. His family didn't learn he called 9-1-1 until six weeks later, and didn't get to see the independent investigation until last week.
Carol Davis: "You start to wonder things, why, why fight so hard to not let us see it? You start to think was there really something bad."
Justin Heideman, Family's Attorney: "I think that it shows the concerns and the problems that were with the system previously. It was difficult to read."
Despite several requests for Provo City to release this report through open records requests, Provo's administration says it withheld the report from the public, until potential litigation was settled.
Lewis Billings, Mayor Of Provo: "There is a whole legal issue that has prevented our being able to release that and being able to protect the investigative reporting process, being able to look into issues and not have people who are witnessing and giving testimony be shy about giving their testimony."
Provo agreed last Friday to pay the Aston family 220-thousand dollars to settle the case. Since all of this happened last Fall, Provo has made procedural changes in its 9-1-1 dispatch center and plans to install equipment which will trace 9-1-1 calls made from cell phones.
×
Most recent Utah stories