Estimated read time: 2-3 minutes
This archived news story is available only for your personal, non-commercial use. Information in the story may be outdated or superseded by additional information. Reading or replaying the story in its archived form does not constitute a republication of the story.
SALT LAKE CITY -- There's no better 10-year-old skater in the United States than Nathan Chen. The young Utahn just won the U.S. Figure Skating Championships this week.
Chen skates a lot for a 10-year-old.
"Usually two hours every day," Chen says.
He is also enrolled at Ballet West, plays hockey, piano, does gymnastics and likes to read -- all when he's not practicing skating.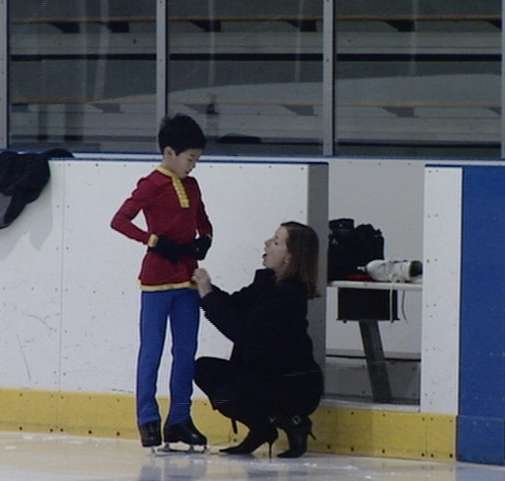 "He is very smart. He has an exceptional talent and can work hours and hours and hours nonstop," his coach, Genia Schernyshova, says.
Schernyshova has been working with Chen for two years now -- back when he won bronze at the U.S. Figuring Skating Championships in the novice men's category. Then last year he won silver.
But Chen's practice paid of this year, and he took home the gold in Spokane, Wash.
Despite two falls in the routine, the young athlete recovered and nailed other jumps, wowing the judges.
"I think this is the first national champion out of Utah, out of Salt Lake City," Schernyshova says. "So, it is a big deal. Your name is there forever."
Despite the hard work Chen puts into the sport, he says he loves it.
"I like feeling the speed of the ice competing and working hard," he says.
Chen hopes all his hard work will one day lead him to compete at a world level.
"As a big goal, yeah, I want to be in the Olympics," Chen says.
Though he is still a little young to compete in the Vancouver 2010 Games, or even Russia 2014 Olympics, we could see him after that.
"He is definitely Olympic material," Schernyshova says.
Chen will perform his winning routine this Sunday during Exhibition of Champions. That will air on KSL Channel 5 Sunday, Jan. 24, at 8 p.m.
E-mail: abutterfield@ksl.com
×
Most recent Utah stories