Estimated read time: 2-3 minutes
This archived news story is available only for your personal, non-commercial use. Information in the story may be outdated or superseded by additional information. Reading or replaying the story in its archived form does not constitute a republication of the story.
Sandra Yi Reporting She was one of two women who were trapped in a burning apartment complex in South Salt Lake. Investigators say, a four-year-old boy playing with matches started the fire on Monday morning.
It's hard to imagine facing a decision like that. It's about 35 feet from that third-story window to the ground. The front door and stairwell were on fire. Kaitlyn Leasy says the window was the only way out.
9-1-1 Call: "Oh my gosh, there's lots of flames."
Calls to 9-1-1 Monday morning, quickly turned frantic.
9-1-1 Call: "Oh my gosh, there's someone in the house. She's stuck in the house."
9-1-1 Call: "People have been dropping kids out the windows to save them."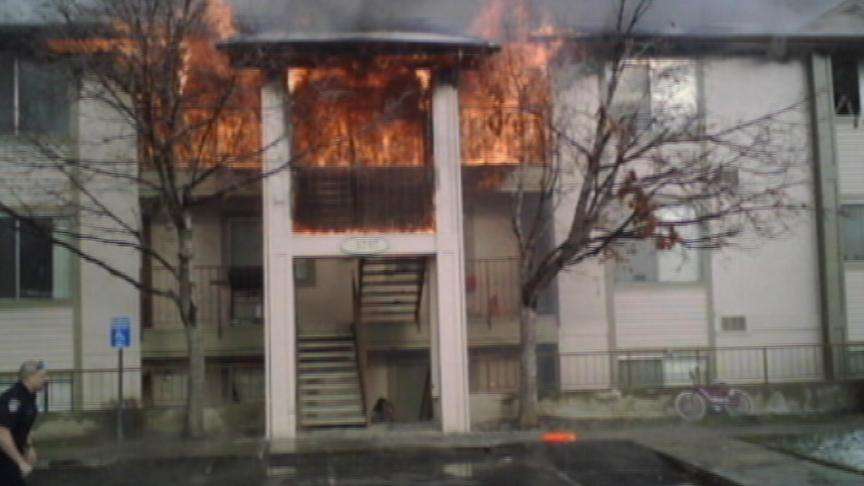 Kaitlyn Leasy remembers everything about that morning. She awoke to screaming and then smelled smoke. She ran in to her daughter's room.
Kaitlyn Leasy, fire victim: "Her blankets were starting to burn. If I waited one minute longer, she would have died."
Kaitlyn says it was too hot to go out the front door, so she ran back into her bedroom, and the only way out was through the window.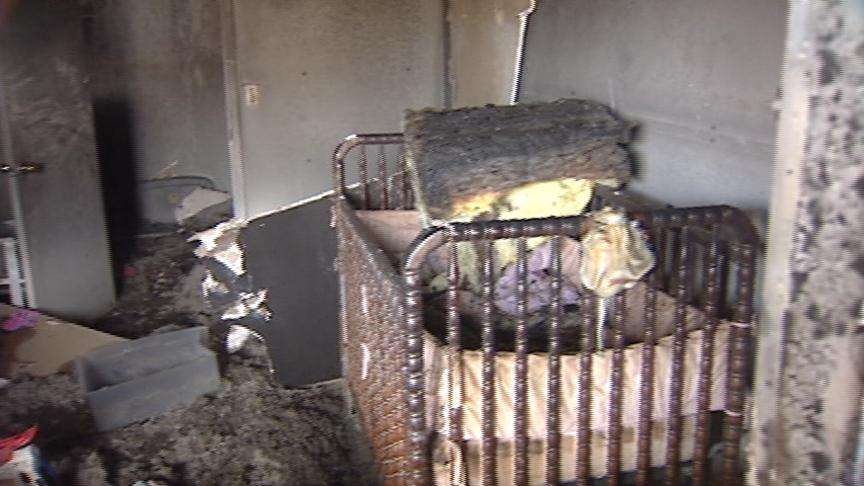 Kaitlyn was forced to make a tough decision. She dropped her baby, and a neighbor caught her.
Kaitlyn Leasy: "It was her life or death situation. If I didn't, she could have died."
Kaitlyn then tried to use an extension cord to lower herself down. But the cord snapped, and she fell, hitting the railing and air conditioning units.
Kaitlyn Leasy: "If you feel hot fire on your leg, it'll get you out pretty fast. I knew I was going to get hurt, but I didn't care. I knew I was safe from the fire, and that's all that mattered to me."
The fall bruised Kaitlyn's ribs and cut her spleen.
She has to wear a neck brace to keep her spine aligned. She also has a lot of cuts and bruises. Her family lost everything in that fire, but she says what's most important is that her baby is alive and has her mother.
Kaitlyn Leasy: "I don't think anybody can love anything so much as a mother."
Kaitlyn hopes to be out of the hospital tomorrow.
Another woman, trapped in her apartment, also dropped her two sons out the window. Neighbors caught one of them. The other hit the ground, but is OK. She was then rescued by firefighters.
×
Most recent Utah stories