Estimated read time: 2-3 minutes
This archived news story is available only for your personal, non-commercial use. Information in the story may be outdated or superseded by additional information. Reading or replaying the story in its archived form does not constitute a republication of the story.
Tonya Papanikolas Reporting A bill is working its way through the last days of the legislature that creates a process for those who were wrongfully convicted in Utah to take their case back to court. Currently only people who have DNA evidence can be declared innocent.
But this new bill would open that up to other kinds of evidence, like proving witness statements in a case were false.
Since being exonerated in a murder case, Beverly Monroe doesn't have to see her family through pictures and prison visits any more.
Beverly Monroe, wrongly convicted of murder: "It wasn't so much about freedom; it was about clearing my name."
In 1992, Monroe's long-time companion, Roger Burde, was found shot. The medical examiner immediately ruled it a suicide. Monroe had a grocery store receipt and check that proved she was shopping. But despite the evidence, Monroe was charged and convicted of murder.
Beverly Monroe, wrongfully convicted of murder: "It could have been a death sentence. It certainly was the destruction of my life as I'd known it."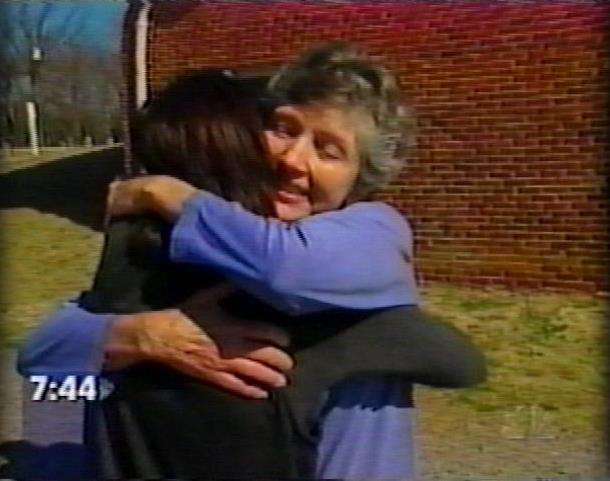 But Monroe eventually dug up the evidence of suicide that prosecutors had suppressed... along with other new evidence. After seven years in prison, her conviction was vacated, and she was released.
Beverly says those who are wrongly convicted and don't have access to DNA evidence still need a way for their cases to be heard. Her daughter agrees. Attorney Katie Monroe is now working for the Rocky Mountain Innocence Center, which is supporting a Utah bill that would allow people to come to court and fight their innocence cases with DNA evidence or not.
Katie Monroe, Rocky Mountain Innocence Center director: "Had we had a statute like this in place in Virginia, I am certain we wouldn't have had to spend 12 years fighting her conviction."
The bill also establishes monetary assistance for wrongfully convicted prisoners after they're released.
Katie Monroe: "Many of them are in prison for such a long period that coming out of prison and getting a job is just not realistic."
Beverly says she lost her home and investments from all the legal expenses, and until recently no one would hire her.
Beverly Monroe: "At some point you would like to be able to not have that define your life."
She says standing behind this bill makes her feel like after all she's gone through she may be able to offer others hope.
This bill passed overwhelmingly in the House, and supporters are hoping it will be heard in the Senate before the legislative session ends.
×
Most recent Utah stories