Estimated read time: 2-3 minutes
This archived news story is available only for your personal, non-commercial use. Information in the story may be outdated or superseded by additional information. Reading or replaying the story in its archived form does not constitute a republication of the story.
John Daley Reporting Randy Brooks, Pilot: "Well, I don't believe in a cat with nine lives, but we're fortunate."
The pilot who crashed in a small plane, along with his brother and Olympian Rulon Gardner, recalls their close call and how they made it out alive.
The pilot in Saturday's crash on Lake Powell credits sticking together, adrenaline and a deep will to survive with helping him, his brother and gold medalist Rulon Gardner get through their harrowing ordeal.
Brooks is the first to admit that the men are lucky to be alive.
The key to getting through at each difficult point was helping each other and restoring calmness when they were in danger of being overcome by panic.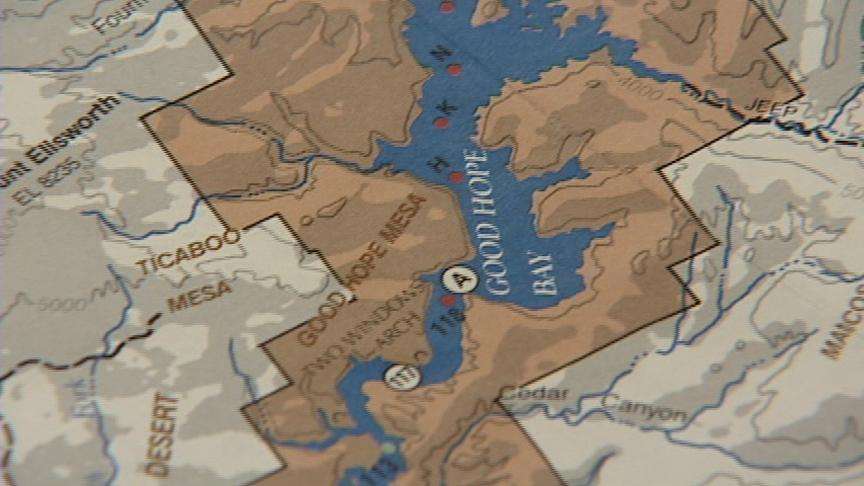 As they cruised over the spectacular cliffs and canyons of Lake Powell, they never dreamed they'd end up in Lake Powell, but that's what happened when they got too close.
Randy Brooks: "I don't call myself complacent. But I just had a brain cramp."
Brooks, his brother, Les, and Rulon Gardner were flying in a small prop plane over the waters of Good Hope Bay when the plane clipped the water and crashed. The first close call was when the brothers could see Rulon struggling to stay afloat. They told him to try the backstroke.
Rulon Gardner, Olympic gold medalist: "And I was saying, 'Hey this doesn't look good. There's a chance you may drown.'"
Randy Brooks: "He was top on my list of wondering whether we were going to make it or not. I didn't want that hanging over my head that I'd killed somebody. And in essence that's what would have happened."
After an hour or so swimming, about 50 yards from shore Brooks ran out of gas, but somehow he found the fight to keep going.
Randy Brooks: "I pulled from the bottom. I never pulled that deep in my entire life. It was an incredible experience because I realized how much you can do."
They huddled together overnight in damp clothes with no fire and no shelter before getting rescued following a frigid night. Brooks says sleep would have meant death.
Randy Brooks: "Positive mental attitude. And if you've got that you can go a long ways. Teamwork is essential, and teamwork saved us."
As for the plane, it's currently at the bottom of Lake Powell under 300 feet of water. Randy Brooks says he's not sure if he'll ever get it back, but he is talking to the insurance company.
Brooks says Rulon Gardner, who now makes his living as a motivational speaker, will now have one more great story to tell.
×
Related links
Most recent Utah stories