Estimated read time: 3-4 minutes

This archived news story is available only for your personal, non-commercial use. Information in the story may be outdated or superseded by additional information. Reading or replaying the story in its archived form does not constitute a republication of the story.

SANDY -- The census, the government's official population count, is gearing up for a massive effort in the coming months. Wednesday, the U.S. Census Bureau opened a new call center in Sandy, which will mean hundreds of new jobs.

The census is a huge operation -- the single largest peacetime activity of the government. This year, every household, 134 million of them, will be getting a 10-question Census 2010 questionnaire.

To help the process go more smoothly, the Census Bureau is setting up 11 national call centers. The largest of them all opened in Sandy Wednesday. It will provide information and a hotline for the census in English, Spanish, Korean, Vietnamese, Chinese and Russian.

The 2010 Census is the 23rd Decennial Census, is required by the U.S. Constitution and is a top priority for the U.S. Government. Preparing for and conducting the Census represents this country's largest mobilization of the workforce in peacetime. The data are used to apportion the U.S. House of Representatives and used to distribute $400 billion in federal funds annually to local, state and tribal governments for projects such as new roads, bridges, buildings, schools, electronic infrastructure and social services among the states.

Utah was picked for four centers, in large part, because of its educated, multi-lingual workforce. The opening of the Sandy center means 1,600 jobs for the Wasatch Front. "I was unemployed for the summer of 2009 when this opportunity came along to be part of this project," Census Operations Manager Israel Chavez said. "Right now, it's going to be 1,300-plus jobs we're looking to fill. We're half way there."

"It's a godsend," census supervisor Kent Summers said. "Many of our people that are here have all been laid off in the last year or so. If you ask anyone here, this is just a godsend. It's a wonderful opportunity for them to either supplement their income or have an income."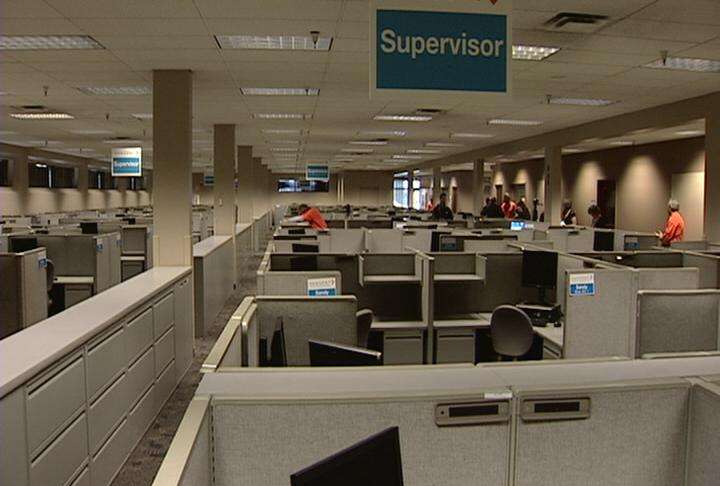 Census officials say they simply want an accurate count of how many people live in each home and community. They say the information is not shared with the IRS, Homeland Security or any other government agency.
"All the data we collect are confidential. Actually, the information we collect in 2010, we will not publish any micro-data on individuals. What we will do is summarize that data and publish statistical summaries," explained Thomas Mesenbourg, deputy director for the U.S. Census Bureau.
About 1,450 of the jobs will be at the Sandy center, located at 8475 S. Sandy Pkwy. It will become operational on Feb. 25.
To be eligible for employment, potential candidates for full- or part-time positions must:
Pass a security check that includes fingerprinting
Possess a high school diploma or equivalent
Be legally able to work in the United States (2-year residency)
Sign a sworn statement to protect Census data
Be at least 18 years old
Job seekers are encouraged to apply at www.Vangent.com
-----
Story compiled with contributions from John Daley and Marc Giauque.
------
×
Related links
Related stories