Estimated read time: 2-3 minutes
This archived news story is available only for your personal, non-commercial use. Information in the story may be outdated or superseded by additional information. Reading or replaying the story in its archived form does not constitute a republication of the story.
Carole Mikita Reporting Is it the tomb of Jesus and his family, or isn't it? James Cameron, Academy Award-winning director of "Titanic" says his latest work, a documentary about this, could be the greatest archaeological find ever.
Archaeologists, biblical scholars and the clergy are all reacting skeptically to the findings. But Cameron says the facts in his film are based on sound research and statistics.
A new documentary claims that these ossuaries, or ancient caskets, once contained the bones of Jesus and Mary Magdalene.
Simcha Jacobovici, documentary director: "The fact is that there was a tomb discovered in Talpiyot, Israel, in Jerusalem in 1980."
Six of 10 bone boxes discovered in a first-century tomb have names carved on them, including Mary, possibly mother of Jesus, Josie, his brother and Judah, son of Jesus.
James Cameron, executive producer, "The Lost Tomb of Christ": "As a documentary filmmaker, I was very, very attracted to the story. I said, I think literally, 'This is the biggest archeology story of the century."
Critics believe the find casts doubt on the resurrection. One biblical scholar, in the documentary, says these were all common names, and the writings on the caskets could simply be scratches.
Stephen Pfann, Ph.D., biblical scholar: "I want to make it clear at this point that I am not convinced at all that this is, in fact, the tomb of Jesus of Nazareth."
A Utah scholar adds his name to all those in doubt, saying if the family had enough money for a tomb, it would have been there.
Kent Jackson, Ph.D., BYU biblical scholar: "Presumably, if there were a family tomb, it wouldn't be in Jerusalem anyway. It would be in Galilee, where the families had come from."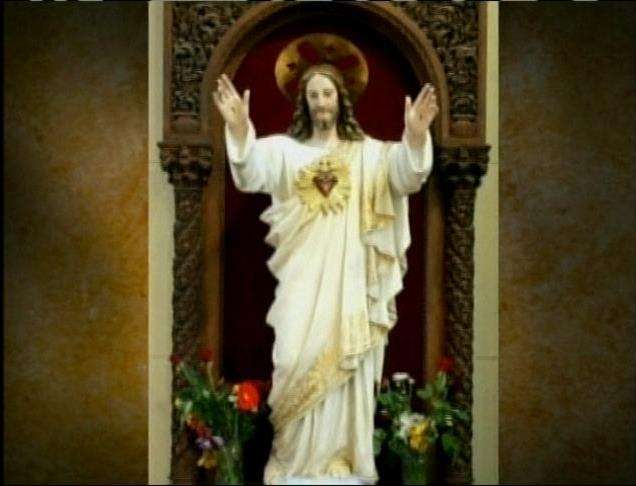 Catholics and many other Christians believe Jesus was buried at the site of the Church of the Holy Sepulcher.
Wilbert McKinley, NYC tourist: "People of faith will continue to cling to this truth that Jesus is alive. Whether it was at this spot or some other spot, it really does not matter to people of faith."
Latter-day Saints and some other Christians believe the Garden Tomb is where Jesus was buried. The sepulcher is carved into a huge rock.
In 1972, Harold B. Lee, before he became president of the LDS Church, wrote an article after visiting the site. He wrote "something seemed to impress us as we stood there that this was the holiest place of all."
Residents of that neighborhood of Jerusalem where the tomb was discovered are very excited, because they think their property value will go up, believing Christians will now be clamoring to live there.
The documentary, "The Lost Tomb of Christ" will air on the Discovery Channel, March 4.
×
Related links
Most recent Utah stories