Estimated read time: 2-3 minutes
This archived news story is available only for your personal, non-commercial use. Information in the story may be outdated or superseded by additional information. Reading or replaying the story in its archived form does not constitute a republication of the story.
Tonya Papanikolas reportingA Massachusetts teenager was killed yesterday after she was tossed in the air during a cheerleading routine.
The high school freshman was caught, but landed face down instead of on her back, and died on the way to the hospital.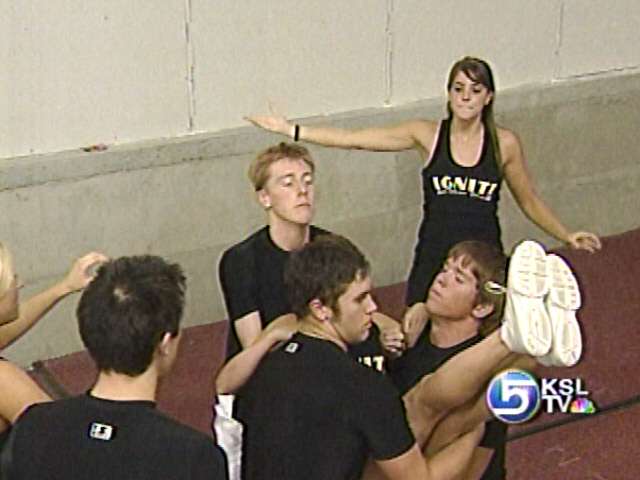 The incident is bringing the safety of cheerleading into the spotlight.
Cheerleaders are an integral part of high school sporting events like football games.
Here in Utah, most high school cheerleaders attend safety clinics. But a coach tells us precautions must still be taken to make sure accidents don't happen.
Those involved in cheerleading say it's a fun sport.
Danyl Winderlin, Cheerleader: "It's like a rush of adrenaline."
But it can also be dangerous.
Greg Walton/ Ignite All-Star Cheer Coach: "Usually stunts are just a fluke when they fall. People don't know how to catch them, and someone hits the ground and gets hurt."
Greg Walton coaches a competition cheerleading squad made up of high school-age kids from around the valley... the Ignite All-Star team. He says the kids do college-level stunts, but he makes sure to emphasize safety with the team.
Greg Walton: "We go over stuff like what happens if this stunt falls? What are you going to do?"
Jarred Katter/ Ignite All-Star Cheerleader: "We usually have extra spots around so if something does go wrong, there's more than one person to catch."
Danyl Winderlin, Ignite All-Star Cheerleader: "At the beginning of the year, that's all we do is go through two weeks of safety clinic."
Walton says cheerleading stunts are getting harder and coaches sometimes push kids beyond their level.
Greg Walton: "Just like another sport, you can't have freshmen go out there and make the varsity football team and play starting quarterback if he's not ready."
Walton says a coach or spotter should always be present when the team is practicing, something Amy Davis unfortunately learned the hard way.
Amy Davis: "At a practice, I was performing a very difficult stunt with my partner."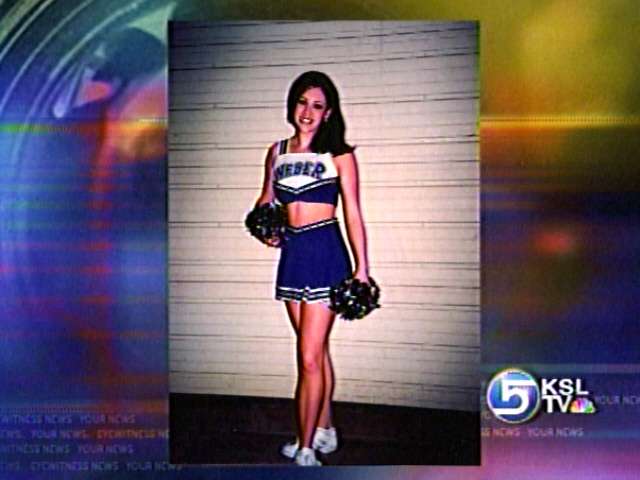 Davis is a former cheerleader at Weber State. Four years ago, her advisor had left and she had no spotter when she fell.
Amy Davis, Fell During Cheerleading Stunt: "My partner told me that as I went over his head, he couldn't see me where he was supposed to catch me. And in turn, he looked back and caught the bottom of my leg and I whipped back and hit the back of my skull."
Davis fractured her skull and suffered from emotional trauma, depression and lack of concentration. She says it took her two years to recover. Now, as the past Miss Utah, she promotes safety awareness.
Amy Davis: "It's very good for people to know these types of injuries occur."
Since Davis' accident, Weber State now has an athletic trainer on hand for all dance and cheerleading practices.
Walton also told us that doing stunts on hardwood floors is never a good idea.
×
Most recent Utah stories