Estimated read time: 2-3 minutes
This archived news story is available only for your personal, non-commercial use. Information in the story may be outdated or superseded by additional information. Reading or replaying the story in its archived form does not constitute a republication of the story.
Samantha Hayes ReportingA special scholarship will be awarded tomorrow to a young woman with a story many will remember. She was just a baby when her family suffered a tragedy that made national headlines. Samantha Hayes talked with Christine House, the daughter of Fred House, who was gunned down in the line of duty.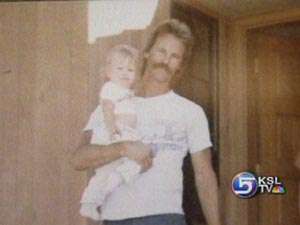 Christine earned the Legacy of Learning Scholarship with her good grades and father's sacrifice. She has grown up without him, but feels his presence in her life now more than ever.
Christine House: "We were a happy family and we still would probably be a happy family if he was here."
At only two-years old there wasn't enough time for memories to be made, but Christine House knows what it felt like when her father was near.
Christine, Fred House's Daughter: "This one [picture] where he was holding me. I was a daddy's girl. I always went to my dad when he came home."
And not long after that picture was taken he didn't come home again.
Fred House was a dog handler for the Department of Corrections and the state needed him when a standoff with polygamists in Marion was getting out of control. He was shot by Timothy Singer after trying to enter the compound.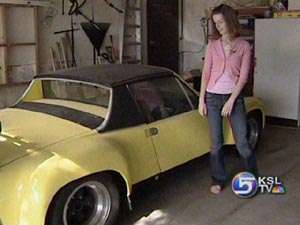 Christine: "He was a strong leader, he knew how to lead people. He knew what he wanted and he went after it and I think I'm kind of like him in that way."
A legacy of leadership, strength, and service father and daughter share. Christine counsels other young people who have lost parents.
Christine; "I know what they are going through and I know how to help them. That makes me feel really good."
It helps Christine to find her father in different ways.
Christine: "That's his 1974 Porche that we still have."
He was afraid she'd want to drive it one day, a story she likes to think about and cherish in order to keep him alive.
Christine: "Even though he's not here and I grew up without him he's still giving me opportunities and helping me along."
Christine says the Legacy of Learning of Scholarship is helping her achieve all the things her father wanted for her. She will be speaking at the ceremony tomorrow with Senator Jake Garn.
×
Most recent Utah stories