Estimated read time: 1-2 minutes
This archived news story is available only for your personal, non-commercial use. Information in the story may be outdated or superseded by additional information. Reading or replaying the story in its archived form does not constitute a republication of the story.
Richard Piatt ReportingPolice say they now believe the same man is responsible for at least a dozen armed robberies in Salt Lake City.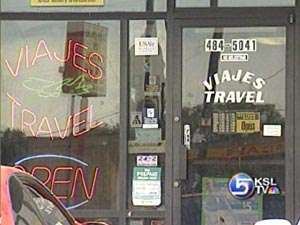 From Sugar House, west to downtown, the story is the same. A man nervously made small talk, eventually pulling up his shirt to reveal a gun and demanding money.
Surveillance video from a robbery over the weekend shows the suspect; he is described as a mid-20's white male, with very short blonde hair. He also has a very distinctive tattoo on his right forearm, just below the elbow.
Today, police say, he pulled a gun and robbed a Sugar House Pizza Hut just after 1:00. It was the same thing 16 minutes later, at a Latino travel agency on State Street. In each case he pretended to be interested in doing legitimate business, but he eventually revealed his true intentions in a frightening way.
Farrah Rodriguez, Friend of Store Owner: "She said, 'You just need to sign right here,' and then he started shaking, and then he attempted to pull out his gun. And he shot back and said you can take whatever you want and then he took all the money."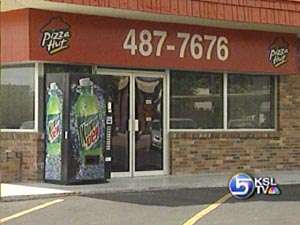 Police say there have been surveillance cameras at many locations, so that's helping their investigation. He also seems to have a tendency to select places staffed by a single person, most often a woman.
One witness says they saw the man get into a early 90's, red Chevy Cavalier and drive away.
Of course, they're hoping all these pieces of information will soon lead to an arrest.
×
Most recent Utah stories