Estimated read time: 2-3 minutes
This archived news story is available only for your personal, non-commercial use. Information in the story may be outdated or superseded by additional information. Reading or replaying the story in its archived form does not constitute a republication of the story.
SALT LAKE CITY -- On April 30, Park City schools closed because three students likely had H1N1. It was the first place in Utah to experience the swine flu pandemic.
Student Gill Williams said, "I thought I was having one of those dreams where you get an excuse to not go to school. But it was really true and swine flu was happening."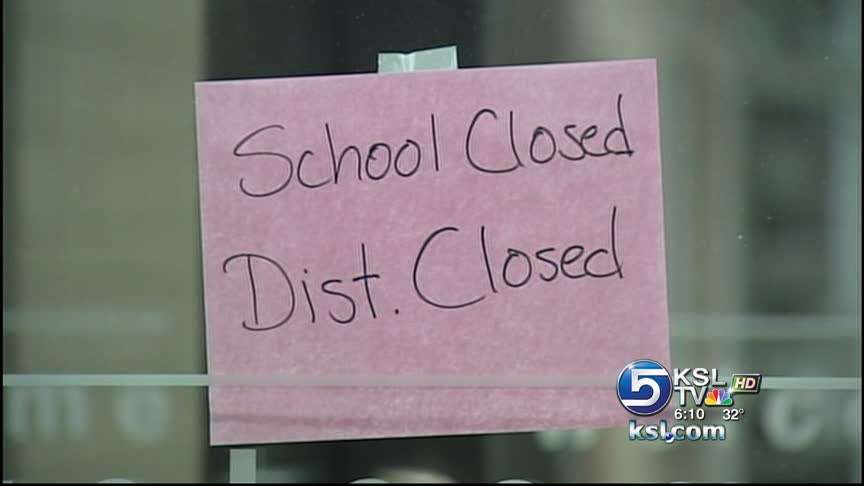 The Park City School District didn't take it lightly. Superintendent Dr. Ray Timothy said, "We then contacted the Summit County Health Department and the state health department and it was confirmed to us that we did have three cases of probable positives here within our school district."
Church meetings, sports and recreation events, even prom was cancelled.
Over the next month there was almost a panic, especially with Utah's first H1N1 death. On May 20 Marcos Sanchez passed away. He was 21 years old.
His sister, Desiree Nielson, explained, "He went in Friday night. He was sick, coughing up blood. They said he was just fine. They sent him home. He went back in on Saturday because he was coughing up even more blood."
The Salt Lake Valley Health Department said a chronic respiratory condition and his age may have put Marcos at greater risk.
After that,we constantly heard about high risk groups:
Pregnant women
People with chronic respiratory problems
Baby caregivers
Health care workers
Those under 24 years old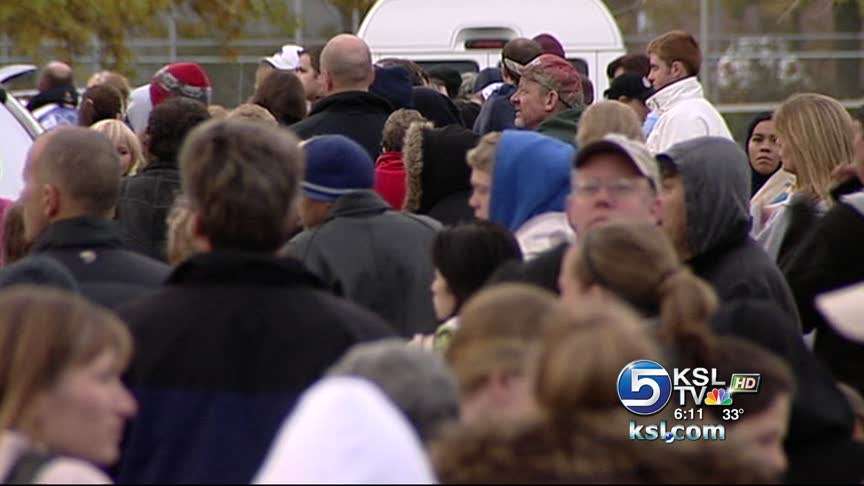 During the summer, the novelty of swine flu wore off, but controversy returned with a new vaccine. Utahns rushed to get the H1N1 shot in addition to their seasonal flu protection. Demand far exceeded the supply.

"We've been standing here since 11:30 last night," said Adriana Figueroa as she waited before receiving the vaccine. "(We) got some rain, got some food, got some umbrellas."

Cindy Booth wasn't as lucky. "We've been waiting all the way until we got up here," she said, "and then they turn us away."

**Death/Hospitalization Update** The Utah Department of Health reports 26 swine flu-related deaths in 2009; 865 people have been hospitalized due to swine flu and seasonal flu this season.

The Salt Lake Valley Health Department had 7,000 doses divided between four clinics. Thousands of people stood in line. In West Valley City, security was an issue.

Police Lt. Bill Merritt said, "There were so many (parking) violations that I saw in so many places, it was ridiculous. I was afraid that if I was to stop my car, because I didn't have a place to park it, someone would run into the back of me."

Eventually, health departments got more inventory of the vaccine and the hysteria subsided. But the remainder of the winter flu season is still ahead.

Everyone is Salt Lake County is now eligible for the H1N1 vaccine. It's available at pharmacies and many doctors' offices.

×
Related links
Related stories