Estimated read time: 2-3 minutes
This archived news story is available only for your personal, non-commercial use. Information in the story may be outdated or superseded by additional information. Reading or replaying the story in its archived form does not constitute a republication of the story.
SALT LAKE CITY -- As if the winter blues aren't enough, Northern Utah has a gray haze covering the valleys. You may think the air outside looks worse than ever, but Utah's air quality is actually improving.
If you don't believe your eyes, take a look at the numbers.
"I know sometimes it's difficult when you look outside and you see that it's hazy and it's not looking very good, but really the numbers say that it is," says Donna Spangler, spokeswoman for the Utah Department of Air Quality.
She says Utah is on the road to cleaner air. One reason: tougher federal standards set by the EPA in 2006.
"The reason why EPA toughened the standard is because health studies have shown that even just a small amount of breathing in those small particles can damage your lungs," Spangler explains.
The standard was nearly cut in half -- from 65 to 35 micrograms of particulate in the air.
"So, we are calling the red days much quicker than we normally would in the past," Spangler says.
Salt Lake, Davis, Utah and Weber counties have improved since the new standard was put in place; all counties have seen a decrease in the number of red air days over the past few years.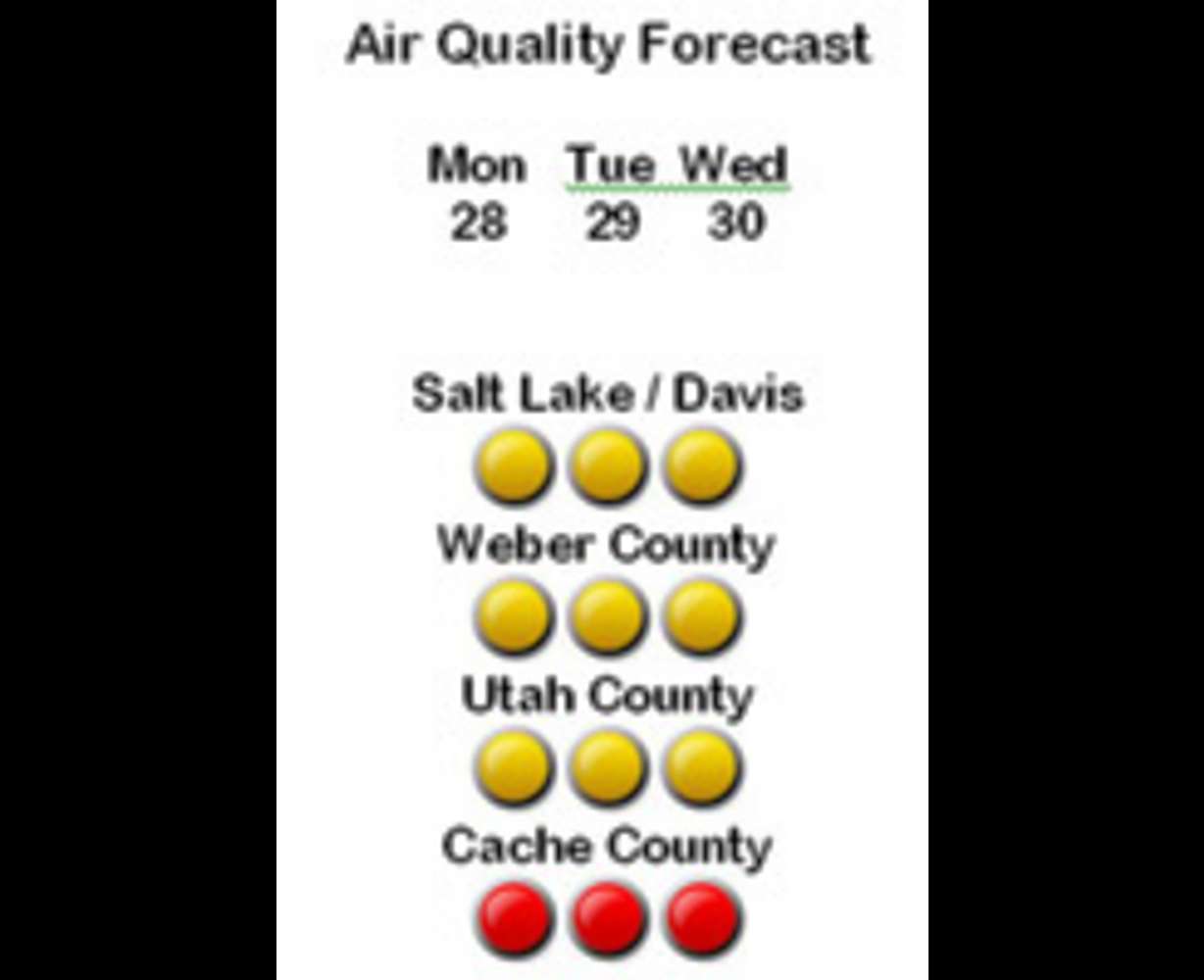 "People who have lived here for a long time can remember the days when there wasn't much standards and a lot of coal-burning industries, and it wasn't very pretty outside," Spangler says.
A according to the department of air quality, other reasons for cleaner air include more efficient cars and increased public awareness about the air we breathe.
"We need to keep improving what we've been doing to keep the air cleaner," Spangler says.
The number of red air days depends on the weather: The colder the air, the worse our air can get.
In accordance with the new standards, the state issued a red day Monday for Cache County. That means Cache County residents with respiratory or heart ailments, the elderly and children should limit their time outdoors.
Wood burning is prohibited.
A yellow day was declared for Davis, Utah, Salt Lake and Weber counties.
On red and yellow days, people are asked to drive their cars as little as possible.
------
Story compiled with contributions from Anne Forester and The Associated Press.
×
Photos
Related links
Related stories
Most recent Utah stories