Estimated read time: 2-3 minutes
This archived news story is available only for your personal, non-commercial use. Information in the story may be outdated or superseded by additional information. Reading or replaying the story in its archived form does not constitute a republication of the story.
OGDEN -- Police are investigating an apparent murder-suicide that occurred on Christmas Day.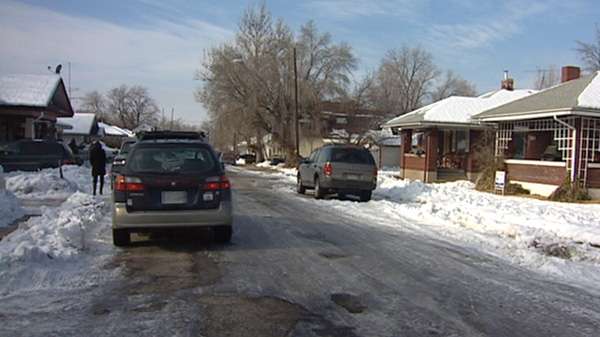 Officers went to the home of 65-year-old Robert A. Stom and his 70-year-old wife Patricia after their son became concerned that he could not contact them. Police believe Patricia Stom shot to death her terminally ill husband and then killed herself.
Neighbors are shocked to hear about the murder-suicide. They say they never expected something like this from the couple. They say the Stoms were the nicest people, and they'll be missed on the block.
Allan Smith had known both of them for 15 years. "She was just a cute little lady. You know, she was almost 70 -- just a tiny little thing. To see this happen, it surprised us all," he said.
Neighbors say both were very sick. Patricia apparently suffered from breathing problems and Robert had cancer.
---
It's unfathomable. You'd never think something like that could happen.
–Allan Smith
---
Smith said, "They were a nice couple, really quiet, soft spoken. It was really a shock to everyone who knew them here on the block."
He said their son, who discovered them, hadn't seen his parents in years.
"The husband's son and his family had driven up here from California to visit his father," Smith said.
The son planned his visit as a surprise Christmas morning, but no one answered the door. He returned Christmas evening, saw what had happened and called police around 10:30 p.m.
Officers immediately searched the home near 800 Kershaw Street.
Lt. Mike Ashment of the Ogden Police Department explained, "He (Robert) was actually found in his bedroom. The victim's wife was found inside the residence in another room with a single gunshot wound."
Robert died of multiple gunshot wounds.
Smith described them as "two of the nicest people you'd ever want to have as a neighbor."
"Absolutely wonderful people to have. I wish all my neighbors were that nice," he said.
Autopsies on the couple are planned.
E-mail: ngonzales @ksl.com
×
Most recent Utah stories