Estimated read time: 2-3 minutes
This archived news story is available only for your personal, non-commercial use. Information in the story may be outdated or superseded by additional information. Reading or replaying the story in its archived form does not constitute a republication of the story.
SALT LAKE COUNTY -- Every year for the last six years, something very special has happened out in the corner of the Salt Lake Valley during the holiday season. It's a bit of Christmas magic that takes hard work every night to pull off.
Hiking through the snow, with ski poles in their hands, up the mountain they go, with gas cans in their packs. The goal of this nightly ordeal is what looks like a speck of light on the mountainside above Sandy and Draper. Move in a little closer for a better look, however, and it's a star. The "Christmas Star."
Harold Haugen thought it up and built it six years ago. "Been doing it ever since. I don't think the neighbors will let me stop now," Haugen says.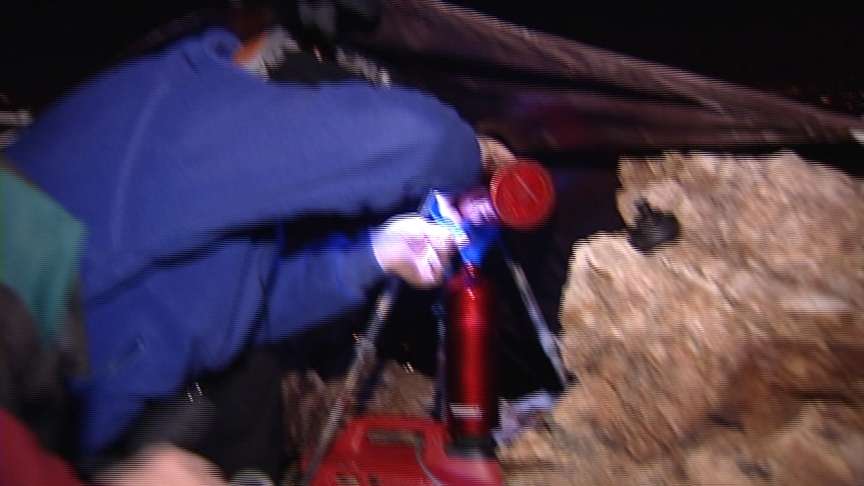 Neighbors say it wouldn't be the holidays without the traditional display. "This is the start of the Christmas season when we see the star lit," says Sandy resident David Winnie.
The magic begins with a gallon of gas -- used to power a generator. That generator lights the 16-foot-high star until the fuel runs out. "It's about six, six and a half hours," says Haugen.
They take the hike with a fresh load of fuel around dinner time every night from Dec. 10 to Jan. 1.
"Some nights, it's really windy, snow blowing, sometimes the snow can be knee-deep," Haugen says. "Some nights, I'd like to say, they're awfully beautiful. Other nights are beautifully awful."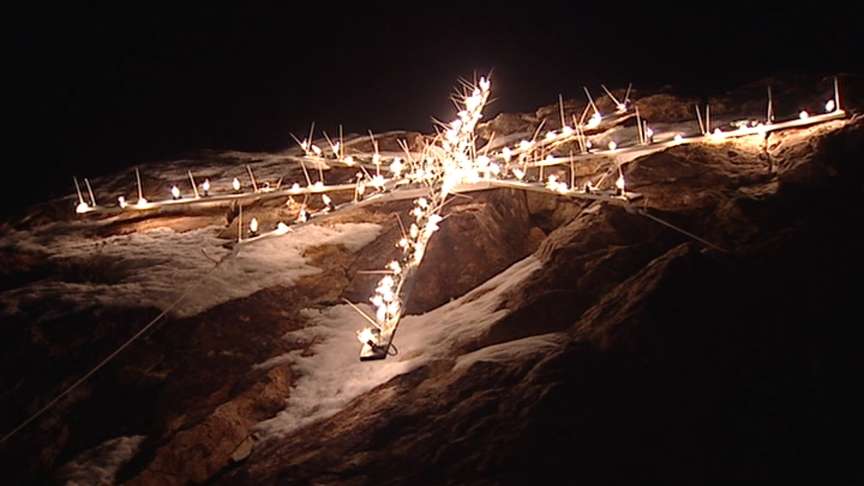 One thing is for sure: those who look for the star each night are grateful for their efforts.
"Now it doesn't seem like Christmas without the star," Winnie says.
Haugen says it's worth the work.
"It's really been fun, really fulfilling. I'm glad that everybody enjoys it as much as I enjoy doing it," he says.
Haugen often gets help, but no one ever pays him, at least not with money. One night, he trudged to the star and found footprints and a plate of cookies.
There are Christmas stars in other mountainside locations, in Utah and elsewhere. Though it's not certain who started the trend, there's obviously a very sincere form of flattery going on.
E-mail: hollenhorst@ksl.com
×
Most recent Utah stories