Estimated read time: 2-3 minutes
This archived news story is available only for your personal, non-commercial use. Information in the story may be outdated or superseded by additional information. Reading or replaying the story in its archived form does not constitute a republication of the story.
Amanda Butterfield ReportingA full-scale investigation begins tomorrow into potentially cancer causing chemicals found in soil around Hill Air Force Base. Amanda Butterfield attended an open house tonight where officials informed residents about what was found. Soil around three homes has tested positive for polychlorinated biphenyls -- or PCB's.
We talked to a family that lives in one of those homes and says tonight's meeting didn't do much to ease their worries.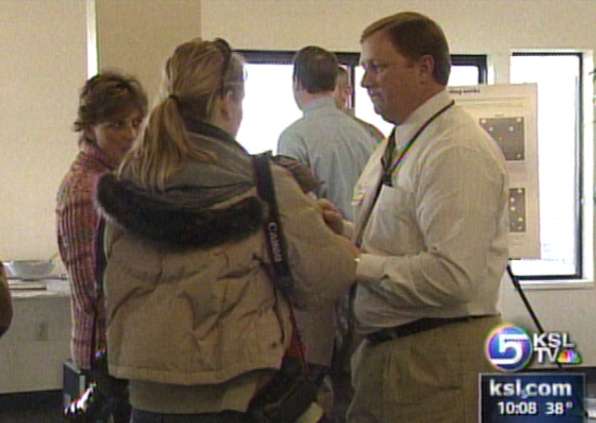 Samantha Frazier: "Put-out, kind of annoyed, kind of angry."
Samantha Frazier isn't happy that her home is one of three where PCBs were found.
Samantha Frazier: "They say it causes cancer and everything, and I don't really need that."
She left today's open house a little frustrated.
Samantha Frazier: "Not a whole lot of help, but as much as they can give."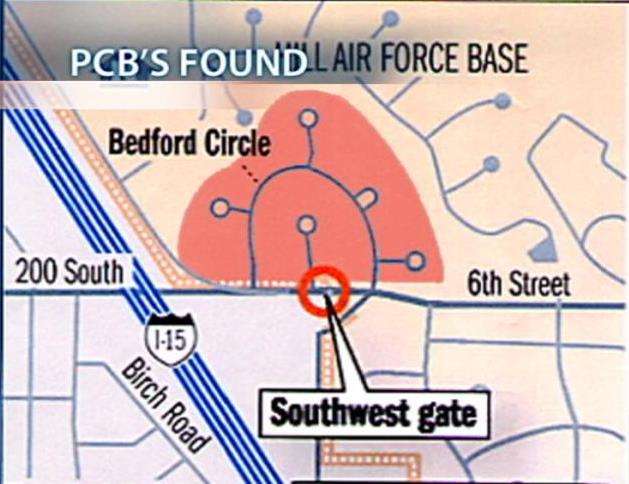 She's got three young children, her husband is serving overseas, and now she's got to watch every time her kids go outside.
Samantha Frazier: "After any time they are outside playing, basically you gotta wash your kids."
Mark Loucks, Restoration Operations: "How they got to where they're at, we don't know yet.
Mark Loucks, who's heading up cleanup efforts, admits there are a lot of unknowns, but they wanted to inform residents of the testing they will be doing. With the history of the base, he isn't surprised about the chemicals.
Mark Loucks, Restoration Operations: "We have situations before where we've found areas where they've dumped chemicals in 40-50-60's that weren't in environmental laws."
Besides being a potential cancer causer, long-term exposure or exposure to high concentrations of PCB's can cause low birth weights, suppressed immune systems, learning deficits and a rare form of acne.
Scott Phillips, Toxicologist: "It's where you get acne in unusual places, where you wouldn't usually get acne lesions."
Folks left tonight's meeting with a warning to avoid the soil and to wash their hands if they do come in contact with it. They have also been promised two things.
Mark Loucks: "Number one, this isn't an immediate health threat; and number two, we're going to find out what's going on and let them know."
Testing will take about six weeks to two months; when more information is found those residents will be the first told.
×
Related links
Most recent Utah stories