Estimated read time: 2-3 minutes
This archived news story is available only for your personal, non-commercial use. Information in the story may be outdated or superseded by additional information. Reading or replaying the story in its archived form does not constitute a republication of the story.
OREM -- The Kuester family has gone through so much this year, and people in the community are really reaching out to help. On Wednesday, Salisbury Homes wanted to pitch in with their special Christmas gift. The Kuester family was excited to get one of four playhouses awarded to Utah County families this holiday season.
Mother Jennifer Kuester said, "We were like really surprised actually. It's going to be really good. The kids are going to really enjoy it."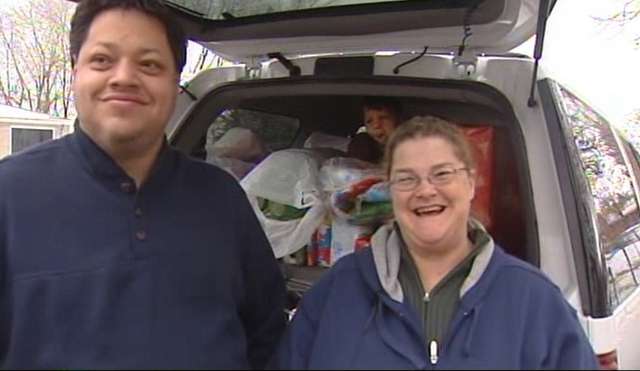 The family has five children and many small cousins who live in the neighborhood. Salisbury provided the house and stocked it with presents.
Michelle Armstrong, with Salisbury Homes, said, "[The playhouse is filled with] toys and clothes and food, and we were really excited to do the playhouse because we thought that could be something for several of the family members."
The company gave these playhouses to three other families in Springville, Provo, and Spanish Fork. They chose the Kuesters because of their tough year.
"Their child died a couple of months ago from the H1N1 virus, and they also just had their house burned," Armstrong explained.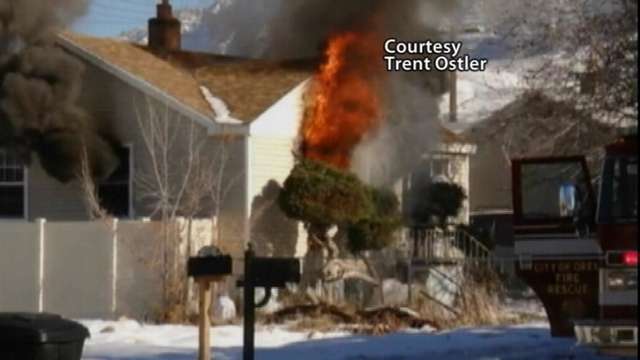 The raging fire consumed a bedroom. Water and smoke damage made the rest of the home a complete loss.
In October, their 9-year-old daughter died from swine flu complications.
Last week, the Kuesters received a check for $2,000 from a local construction company and the promise of free labor once they start rebuilding their house.
Until then, Utah Valley Regional Medical Center is lending them a house rent free for a year.
Jennifer Kuester said, "We're thankful for what we have. We're thankful for our family, and we're really thankful for the outpouring of the people."
The Orem Department of Public Safety is still taking donations for the family. Below is a list of the Kuesters, along with the items they need:
Rick (Father): wears a 2XL shirt, 42 X 30 jeans and a size 13 shoe.
Jennifer (Mother): wears a 26-28 shirt, 26 pants and a size 9 shoe.
Ausha (16), female: wears a 22-24 shirt, 24 pants and a size 10 shoe. She likes drawing, alternative music and stuffed animals.
Robin (13), female: wears a 18-20 shirt, 16 pants and a size 10 shoe. She likes drawing and board games.
Eric (11), male: wears a size L shirt, 34 pants and a size 8 (Mens) shoe. He likes video games and Bakguan.
Alex (6), male: wears a size 5 shirt, 4T pants and a size 4 shoe. He likes video games and Bakguan.
Rebecca (4), female: wears a size 3T shirt, 3T pants and a size 12 shoe. She like Barbies.
This family could use everything and anything to help get a home furnished. So, any donation can be dropped off at the Orem Department of Public Safety at, 95 E. Center Street, Orem, Utah 84057.
E-mail: ngonzales@ksl.com
×
Related stories
Most recent Utah stories