Estimated read time: 2-3 minutes
This archived news story is available only for your personal, non-commercial use. Information in the story may be outdated or superseded by additional information. Reading or replaying the story in its archived form does not constitute a republication of the story.
OGDEN -- A man was found murdered in his Ogden apartment Tuesday afternoon. Police have no suspects in the crime, and neighbors are growing concerned. This is the fourth murder in the area in less than two years.
It was the victim's roommate who found him inside their Ogden apartment at 2650 Adams Ave.
"His head was visible, and there was a pillow with blood on it," said Ogden police Lt. Tony Fox.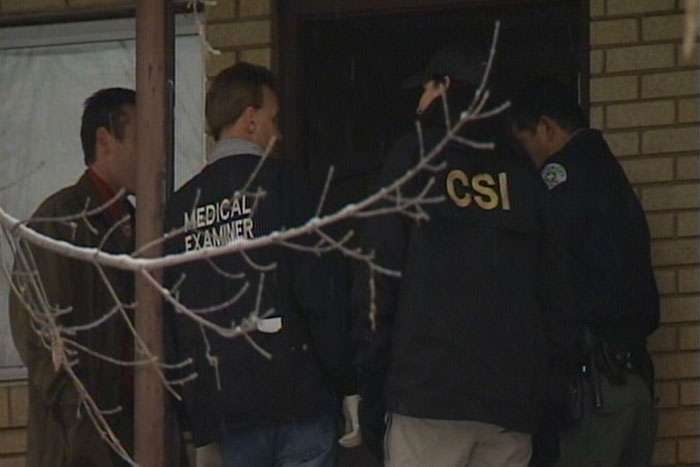 The roommate told police he returned home from work just after 1:00 p.m. to find the man, described as being between 40 and 50 years old, in bed, with visible puncture wounds to his neck and a slash to his throat.
"Quite frankly, initially we don't have a suspect we're looking at," Fox said.
Police, who carefully documented the crime scene, said there was no sign of forced entry into the apartment.
"The apartment was fairly clean and tidy. There wasn't a big struggle in there," Fox said.
Neighbors were shocked to hear about the murder. Troy Carpenter's mother called him to spend the night.
"She was just terrified because this is the fourth one that has happened, and she doesn't want to live here anymore," Carpenter said.
In the past 18 months, there have been three other murders in a two-block radius. Two prostitutes were shot to death in July of 2008. In February of this year, another man was stabbed to death just across the street.
But neighbors said things were getting better.
"The area has been cleaned up quite a bit, so I'm surprised there's been a murder," neighbor Michael Foulke said.
Tuesday night, Ogden police said they are interviewing the roommate, as well as several other potential witnesses. They are fairly confident they know who the victim is but want to verify through fingerprints during the autopsy Wednesday before releasing his name.
E-mail: sdallof@ksl.com
×
Most recent Utah stories