Estimated read time: 1-2 minutes
This archived news story is available only for your personal, non-commercial use. Information in the story may be outdated or superseded by additional information. Reading or replaying the story in its archived form does not constitute a republication of the story.
Karen Scullin reporting Investigators are searching for two men wanted for a string of armed robberies overnight.
The men are considered armed and dangerous after firing shots and assaulting store clerks.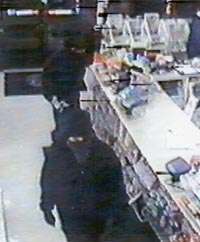 Four robberies in 30 minutes. Detectives call the two supsects braizen and violent, willing to do just about anything to get the cash.
A Murray convenience store was the first hit, then the 7-11 store at 3200 West 5400 South in Taylorsville.
Officers say the suspects started assaulting the store clerk and her friend when she wouldn't comply with their demands. They fired a shot into a stack of firewood outside the store and eventually took off with cash and a bicycle belonging to the clerk's friend.
Sandy Peterson/Store Clerk: "THEY SAID, 'GET IN THE STORE AND EMPTY OUT YOUR DRAWERS AND EMPTY OUT YOUR POCKETS.' AND I SAID, 'ARE YOU KIDDING ME?' AND THAT'S WHEN THEY FIRED THE GUN."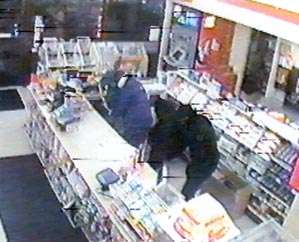 Lt. Robby Russo/Salt Lake County Sheriff's Office: "IT'S CLEARLY A BRAIZEN ACT OF DEFIANCE AND A WILLINGNESS TO USE VIOLENCE AND HURT PEOPLE. FOR THOSE REASONS IT'S A CLEAR THREAT TO THE CITIZENS AND THE PUBLIC AND US, AS WELL"
After the Taylorsville robbery, two more stores were robbed, including the Maverik store at 4600 South and 4800 West. No shots were fired at that location, but investigators are concerned the two will strike again.
The robbers were wearing bandanas on their faces, but they are believed to be in their late twenties or early thirties. Deputies say they might be driving a blue Jeep Cherokee.
×
Most recent Utah stories