Estimated read time: 2-3 minutes
This archived news story is available only for your personal, non-commercial use. Information in the story may be outdated or superseded by additional information. Reading or replaying the story in its archived form does not constitute a republication of the story.
Tonya Papanikolas Reporting A week and a half ago, a Draper couple was called to the Salt Lake Airport to explain a piece of luggage they'd tried to send on a plane with their daughter.
That item was a regular computer. Airport officials say it set off their explosive-detection machines, and that's not uncommon.
An airport spokesman told us the chemicals within computers often trigger their screening machines. So do some hand lotions that contain glycerin, and skis that have kicked up powder from avalanche control work. The hand-held detection system usually clears the threat, but for whatever reason, this time it didn't.
This Gateway computer looks like any ordinary computer, but apparently NOT when you put it through an airport x-ray machine.
Ricki Ankers, Computer Flagged at Airport: "(They) said look, the box is coming up positive for explosives, TNT. I'm like, there's no way, there's no way that that's got explosives."
The Ankers wanted to send their daughter to Los Angeles with a computer so she'd be able to send e-mails.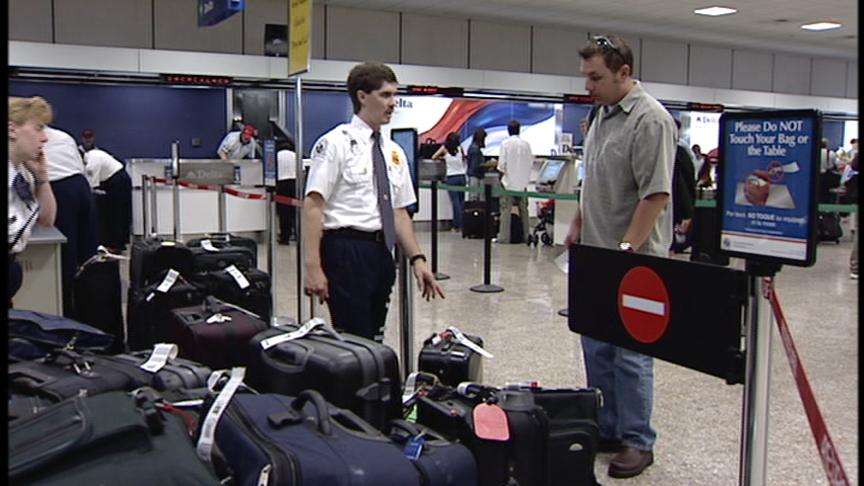 Ricki Ankers: "I kept trying to explain to her, this box is nothing but a computer monitor, and your machines are not reading this right. Then she started threatening me, like 'You get down here right now, or we're gonna have you arrested.'"
It turns out airport police called the parents because their daughter had already boarded her plane. The Ankers question why she wasn't stopped if her luggage was such a safety concern.
LaVon Ankers, Computer Set off Security Screeners: "My whole understanding is, the passenger and luggage has to go together, and there's a problem with the luggage, you detain the passenger."
The airport says the computer was in the girl's checked bag, and screeners had a backlog of luggage that day. By the time the computer raised red flags, she was already on the flight. But the airport insists the system worked. They say the girl never tested positive for explosive residue, so she wasn't a threat.
LaVon Ankers: "It does make me nervous as far as if really a real incident were to happen."
The Ankers say something else surprised them. When they got to the airport, their computer was surrounded by police tape in the luggage scanning area, but dozens of passengers were still going by.
Ricki Ankers: "I'm like wait a minute, you guys are saying this is a bomb, it's got explosives in it, and yet there's all these people sitting here. What are you doing?"
We spoke with two airport officials who told us officers were relatively sure the computer wasn't a problem at that point, but they wanted to take precautions and felt the tape kept passengers at a safe distance.
×
Most recent Utah stories