Estimated read time: 2-3 minutes
This archived news story is available only for your personal, non-commercial use. Information in the story may be outdated or superseded by additional information. Reading or replaying the story in its archived form does not constitute a republication of the story.
John Daley reporting For five days a Colorado couple didn't know if their son was alive or dead. Now, the parents of a man who amputated his arm to survive in the Utah wilderness describe their agonizing experience.
Aron Ralston's parents spoke with reporters Monday, saying an intense will to live combined with an expert knowledge of the outdoors allowed their son to survive five days in Utah's rugged back country.
Last week, Donna and Larry Ralston got two life-changing phone calls. In the first, they learned their son was missing. In the second, they found out he had survived but only by enduring a pain most of us would find un-endurable.
The wilds of Southern Utah has long appealed to those with a courageous, independent spirit.
And the survival story of Aron Ralston may well end up ranking as one of the most legendary, from a land filled with legends.
By now many of us know the basics. Hiking alone, Ralston--an experienced mountaineer--had an 800 pound rock crush and trap his arm. To get out, he cut it off below the elbow with a pocketknife, rappeled down a rock face with the good arm, and hiked out.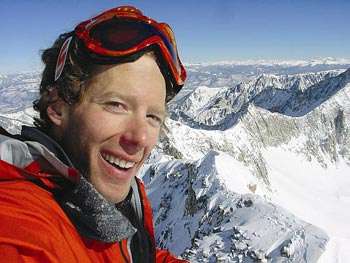 Today his parents decribed the ordeal--their reaction to the gruesome news and the thought process that led him to a monumental decision.
Donna Ralston/ Aron Ralston's Mother: "IT WAS LIKE 'OH MY GOD.' BUT THE MORE I THOUGHT ABOUT IT, THE MORE RATIONAL A DECISION I REALIZED IT WAS. I WAS MORE THANKFUL THAT HE WAS ALIVE AND HE WAS ABLE TO GET HIMSELF OUT OF THAT JAM, THAN THE FACT THAT HE HAD DONE THIS TO HIMSELF."
Larry Ralston/Aron Ralston's Father: "WITHIN AN HOUR AFTER I BECAME TRAPPED I'D IDENTIFIED FOUR ALTERNATIVES. ONE, SOMEONE WOULD HAPPEN DOWN THE TRAIL. SECOND WAS THAT I MIGHT BE ABLE TO CHIP AWAY AT THAT ROCK AND RELIEVE MYSELF. THIRD WAS I WOULD FIND SOME WAY MECHANICALLY TO MOVE THE ROCK, A PULLEY SYSTEM AND THE ROPES AND THAT TYPE OF THING. AND THE FOURTH IS I'D HAVE TO CUT OFF MY ARM. AND THEN HE KIND OF PAUSED AND SAID I GUESS THERE WAS A FIFTH ALTERNATIVE, BUT THAT WASN'T REALLY ON THE LIST."
His parents say Ralston is in great spirits now, but during his struggle he was preparing for the worst.
Larry Ralston/Aron Ralston's Father: "THE SCARIEST COMMENT I'VE HEARD WAS LAST NIGHT WHEN ARON COMMENTED THAT HE WAS TO THE POINT OF STARTING TO LEAVE DIRECTIONS ON HOW HIS FRIENDS AND FAMILY SHOULD SCATTER HIS ASHES."
Aron Ralston underwent surgery Monday to prepare his arm for a prosthetic.
Doctors say the prognosis looks good. They expect him to make a full recovery, and he should be released from the hospital in Grand Junction on Friday or Saturday.
×