Estimated read time: 1-2 minutes
This archived news story is available only for your personal, non-commercial use. Information in the story may be outdated or superseded by additional information. Reading or replaying the story in its archived form does not constitute a republication of the story.
Carole Mikita ReportingYou may not be aware that some are calling today "Amazing Grace Sunday." Hundreds of Christian congregations around the country sang the famous hymn in remembrance of a special anniversary.
Voices sang a familiar and beloved hymn. A Methodist congregation at 985 E. 10600 South in Sandy joined 4,000 others across America, celebrating the 200th anniversary of the abolition of Great Britain's slave trade.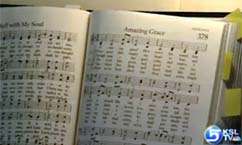 Rev. Ed Bigler, Hilltop United Methodist Church: "The fact that John Newton, composer of the hymn, was himself a slave ship captain for a time, then was converted to faith and spent the rest of his life not only preaching but also struggling against the practice of slavery in England."
Albert Finney plays the Rev. John Newton in a new film titled "Amazing Grace." His influence helped his friend, William Wilberforce, a member of Parliament, lead the abolition movement.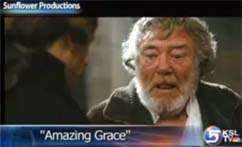 So, slavery was abolished in Great Britain and eventually here in the United States. But many today believe that slavery still takes many forms.
Bill Strickland, Hilltop United Methodist Church: "Been in recovery 14 years. But I was a slave to alcohol. The song, the hymn 'Amazing Grace,' along with God's help, is one of the things that carried me through my initial recovery period."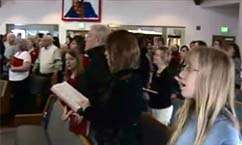 The pastor here told his congregation millions remain enslaved and that it should remind us all of one man's quest that changed the world.
The film "Amazing Grace" opens around the country this Friday, the 23rd.
×
Most recent Utah stories