Estimated read time: 1-2 minutes
This archived news story is available only for your personal, non-commercial use. Information in the story may be outdated or superseded by additional information. Reading or replaying the story in its archived form does not constitute a republication of the story.
SAN FRANCISCO -- Many Americans want to live until 100, but their body parts may wear out.
In the '70s, bionic body parts were the stuff of science fiction; however, fantasy became reality. Bionics entered medicine with artificial hearts, artificial arms, and even an artificial eye.
Well, science is now riding the next wave. Move over bionic man and make way for the new biologic man. Body parts are not rebuilt; they're regenerated.
Four months ago, 26-year-old Jonathan Brosnan severely damaged his knee. He said, "My knee popped twice, and I knew right there and then something was wrong."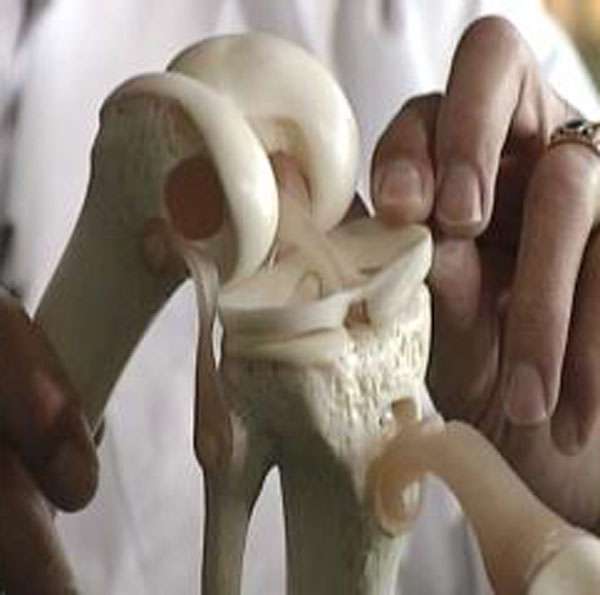 An MRI revealed a torn meniscus -- crescent shaped cartilage that serves as a shock absorber in the knee. It's one of the most common injuries experienced by athletes and aging baby boomers.
Orthopedic surgeon Dr. Kevin Stone said in the past, "surgeons had a choice: you could take it out or you could sew it together sometimes, but we could never rebuild it or regrow it."
Now, for the first time, patients can regrow their own meniscus with a collagen implant. The device was invented by Dr. Stone. He said, "Like a rose trellis, the meniscus will grow over the rose trellis and regrow the meniscus cartilage."
However, the implant is not without controversy. The FDA approved the device last December, reportedly under intense pressure from members of Congress, lobbyists, and even the manufacturer. The agency is now reviewing the approval.
Stone stands by his invention. He said, "It's been in use in Europe for many years."
As for his brand new biologic body part, Brosnan said so far, so good. He said he has no pain or discomfort there whatsoever.
E-mail: drkim@ksl.com
×
Most recent News stories