Estimated read time: Less than a minute
This archived news story is available only for your personal, non-commercial use. Information in the story may be outdated or superseded by additional information. Reading or replaying the story in its archived form does not constitute a republication of the story.
KSL ReportingPolice are investigating a double shooting this afternoon. A Clinton woman is dead, her live-in boyfriend in the hospital the woman's former love interest entered her home and opened fire.
The body of Anna Lee Christensen, whose age and other details were not immediately released, was found at a home.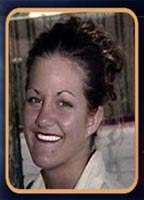 Her friend, James May, was shot in the arm and went house-to-house seeking help before police found him. His condition at a Davis County hospital was not released. Neighbors say they don't know a lot about the couple.
Police arrested Travon (tra-vawn') Ross in connection with the shooting, after he fled the crime scene in a business van, police said. They say he has a rap sheet, but that the victim had no protective order against him.
×