Estimated read time: 2-3 minutes
This archived news story is available only for your personal, non-commercial use. Information in the story may be outdated or superseded by additional information. Reading or replaying the story in its archived form does not constitute a republication of the story.
SALT LAKE COUNTY -- After the first major storm of the year, Salt Lake County officials say residents need to be reminded of their snow removal responsibilities.
Each year, property and cars get damaged because snow plows can't maneuver though narrow city streets. County officials say that was the case during this week's storm.
Now, they're asking residents to do their part before the next storm hits.
Even though it's not snowing now, snow plows and salt trucks are still hard at work. It's a job that never ends during the winter months, but it's a job county officials say could get done faster with the public's help.
"What we're seeking today is for the public, again, get their vehicles off the streets during heavy snow days and to also begin to do appropriate snow removal on their sidewalks to lessen injuries," says Salt Lake County Sheriff Jim Winder.
Each year, Salt Lake County experiences hundreds of thousands of dollars in damage to cars and property as a result of people not taking snow removal seriously. Last year, the sheriff's office cracked down on that problem by issuing warnings and, in many cases, citations.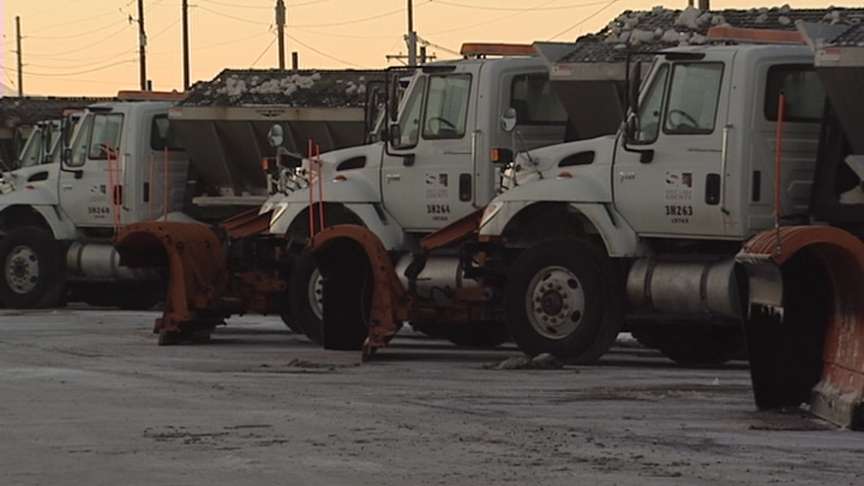 "You can see the size of these plows. Trying to maneuver through these narrow city streets can be very difficult, so if they'll just get them off they can avoid a lot of problems for all of us," says Winder.
According to Salt Lake County Public Works, residents are required to move their vehicles off the street during evening hours when a snowstorm is looming. If there is a snowstorm overnight, walks should be cleared by 8 a.m.
County officials say they know that's not always realistic for everyone's schedules, so they say residents have 12 hours after the snow stops falling to comply.
"That gives them time if the snow stops while they are at work to come home and clear that up," says public works director Kevyn Smeltzer.
Salt Lake County snow plows are working on a similar time frame as residents. They're expected to have all streets plowed within 12-14 hours of a storm. If streets are not plowed, Smeltzer says residents are more than welcome to call the department at 801-562-6418.
"You can always call us and ask us if we forgot or just remind us that there's a street we haven't gotten to yet," he says. "They will probably tell you they were out working and maybe give you an explanation or else put the driver on notice that he needs to get that street."
For more information on snow removal guidelines, CLICK HERE.
------
Story compiled with contributions from Shara Park and Randall Jeppesen.
×
Related links
Related stories
Most recent Utah stories