Estimated read time: 2-3 minutes
This archived news story is available only for your personal, non-commercial use. Information in the story may be outdated or superseded by additional information. Reading or replaying the story in its archived form does not constitute a republication of the story.
Tonya Papanikolas Reporting Four people are still in the hospital tonight recovering from wounds inflicted on Monday night.
Sixteen-year-old A.J. Walker is recovering from brain surgery. The gunman shot him in the head and doctors have been trying to relieve the swelling in his brain. He is in serious condition.
Mark McDougal, Family Spokesman, Tuesday: "Young A.J. still has a long road to go in his recovery and we're pleased with the progress that has been made so far."
A.J. and his father Jeffery were leaving the mall after buying Valentine's gifts, when the gunman fired at them, killing Jeffery.
Mark McDouglas: "Jeffery Walker is a man that will be remembered by everyone as a man with a giant heart."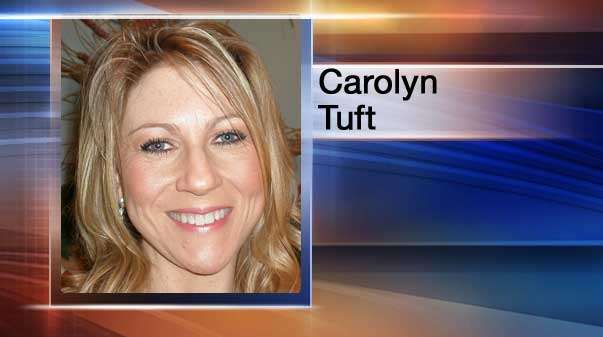 Carolyn Tuft and her 15-year-old daughter, Kirsten Hinkley, were shot while shopping for Valentine's cards. Kirsten died at the scene. Her mother is in critical condition. She was shot twice in the back and underwent reconstructive surgery yesterday.
Her family says they're thankful the bullets didn't damage her organs or spine. She's currently on a ventilator, and they tell us she has a strong will to live.
Robert Morgan, Carolyn Tuft's Brother-in-Law, Tuesday: "We appreciate the many thoughts and prayers that have gone out on behalf of both Kirsten and Carolyn."
Family members are also mourning the deaths of Vanessa Quinn, Teresa Ellis and Brad Frantz. Quinn was planning to meet her husband at the mall to buy wedding rings. By the time he got there, she had died.
Rich Quinn, Vanessa's Husband, Wednesday: "I'm a better person for just having met her, let alone sharing my life with her."
Teresa Ellis and Brad Frantz were having dinner to celebrate his job promotion when their young lives were cut short.
Nathan Ellis, Teresa's Estranged Husband: "I couldn't believe it. I thought, 'Not her, it can't be her. It must be a mistake.'"
Julie Lunt, Brad's Aunt: "He had so much excitement. And that excitement is gonna be gone."
×
Most recent Utah stories