Estimated read time: 2-3 minutes
This archived news story is available only for your personal, non-commercial use. Information in the story may be outdated or superseded by additional information. Reading or replaying the story in its archived form does not constitute a republication of the story.
Keith McCord Reporting Jed Erickson, Valley Mental Health: "For the most part the research shows that human beings are pretty resilient..."
OK, so how are we doing? Our community was rattled this week when a man walked into Trolley Square and started shooting. When it was over, six people were killed.
As with any tragic event, there's emotional fallout from this terrible occurrence, even for people who weren't at all close to the situation.
We saw it after the tornado in Salt Lake a few years ago and certainly after the 9-11 attacks -- events so big that we all feel it in some way.
But do these events have long-lasting effects, and do they change how we live our lives?
All of us has probably looked inward after Monday's shootings, asking many questions.
What would I have done had I been there?
--Run away?
--Try to help others in need?
--Could I have been as brave as the Ogden police officer?
Situations like this can cause uneasy feelings, whether we were there or not, and those feelings are entirely normal, and they will fade over time.
Jed Erickson, Valley Mental Health: "And over time, this assumes a circumstance of lesser significance in their overall experience in life and they're resilient enough to put it behind them and do OK, and it doesn't necessarily leave lasting scars."
Monday's Trolley Square shootings will certainly be a topic of discussion for a long time to come. Now that it's had a few days to sink in, we asked Utahns statewide to reflect.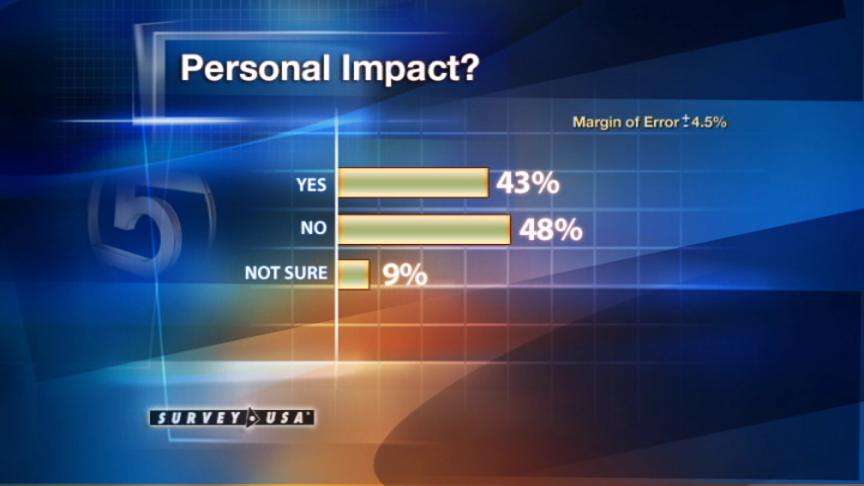 Survey USA asked if the shootings had a personal effect on you in some way. Forty-three percent said it did; 48% said no.
And, does an event like this bring a community closer together or divide it? Overwhelmingly, 81% of those polled says it draws us closer; 9% believe it divides us.
More and more facts about the event will become known in the days and weeks ahead, and all of us will process and analyze them in our own way.
Jed Erickson, Valley Mental Health: "And people need to know that these are not abnormal reactions. They are understandable, normal, predictable reactions to an extremely extraordinary, abnormal event."
Another example of healing takes place tonight here at the City Library. At 6:30, a "Ceremony of Community Support and Gratitude." Mayors Anderson and Corroon will be there, along with the Governor and the Bosnia Ambassador to the U.S. We'll carry it live on KSL Channel 5, and you can watch it live right here on ksl.com.
×
Related links
Most recent Utah stories