Estimated read time: 1-2 minutes
This archived news story is available only for your personal, non-commercial use. Information in the story may be outdated or superseded by additional information. Reading or replaying the story in its archived form does not constitute a republication of the story.
Jed Boal ReportingFour separate fires have burned too close for comfort for hundreds of Davis County residents in the past three weeks. All of those fires were started by people, and each one posed a serious threat to residents in their homes.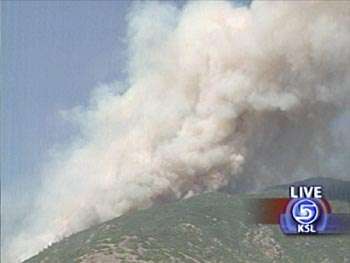 The Centerville fire in Ford Canyon started around 12:30 yesterday and has torched more than 200 acres. People on the Davis County benches are edgy and authorities want these human caused fires to stop.
Aerial assault on the Centerville fire is persistent and aggressive and appears to be working, but the fire still burns and could for several days. Four 20-man crews are working to contain the fire in rocky terrain. It was a real nail biter for people who lived near where the fire was burning as it headed towards their back yards. They got out their hoses, soaked their lawns, and prepared to evacuate if they had to.
At Fruit Heights another fire surged towards homes last night. A fast attack there turned it back, but these threats to people, property and the environment stress residents and the departments that protect them.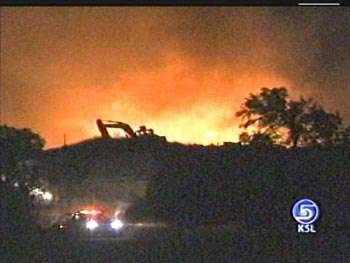 Three teens admitted they started Centerville Fire with smoke bombs and face probable charges. Investigators are still searching for those responsible for the Fruit Heights Fire. Police say an older model silver or white minivan with a blue stripe on the side was seen speeding away from the Fruit Heights fire. Witnesses say there were six or seven teens in van. Anyone with information is asked to please give authorities a call.
×
Most recent Utah stories