Estimated read time: 1-2 minutes
This archived news story is available only for your personal, non-commercial use. Information in the story may be outdated or superseded by additional information. Reading or replaying the story in its archived form does not constitute a republication of the story.
Carole Mikita ReportingSome artists work with paint on canvas, others sculpt with marble or bronze. This is the story of an artist who works in concrete.
At a busy roundabout in Draper a huge piece of public art is taking shape. It is the first of a three-panel panorama. The designer and artist is the same man who oversees his company's construction jobs.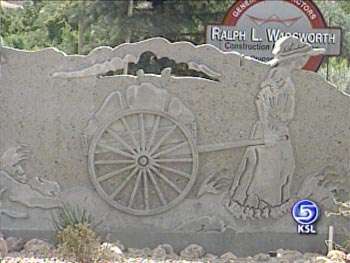 Tod Wadsworth, Ralph L. Wadsworth Construction: "It's a lot easier for me to say, 'Boys, we're puttin' this in. We're gonna do this, everything's gonna be symmetrical, it's laid out, it's right, we're gonna do it right.' And they listen because they wanna be a part of it."
Tod Wadsworth has created nearly 200 concrete relief sculptures, one of the first under a highway bridge in Draper. One side is a footpath so he put children running; the other side is an equestrian trail. He has also added his recognition of the Golden Spike centennial under a train bridge. And near Point of the Mountain is a tribute to the widowmaker bikers.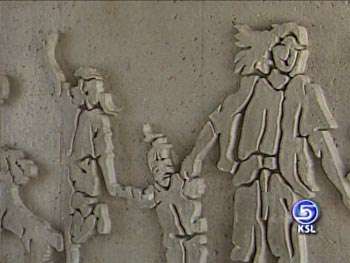 Tod and his friend, Tom Smith, honed their drawing skills in high school art classes. The sketches are transferred to transparent paper, projected on a wall and from that they make foam models.
Tod Wadsworth: "Fortunately, it's an add-on to what we already do, not a new scope of work. It's something we already do and I've just been lucky enough to have it fall in that niche."
He calls it combining his first love with his family business. The result has added art from one end of the valley to the next.
×
Most recent Utah stories