Estimated read time: 1-2 minutes
This archived news story is available only for your personal, non-commercial use. Information in the story may be outdated or superseded by additional information. Reading or replaying the story in its archived form does not constitute a republication of the story.
Carole Mikita ReportingFor the first time in 40 years an artist has created a new collection of paintings based on The Book of Mormon.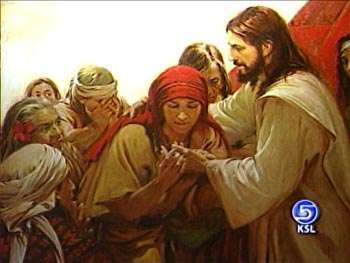 Whether the joy of spiritual discovery or the anguish of loss, the scriptures called The Book of Mormon are brought to life in the dynamic oil paintings of award-winning artist Walter Rane.
Walter Rane, Artist: "What really pulls us in or makes the painting and therefore makes the story of the scriptures meaningful, are the emotions that convey the message."
Rane has created Biblical paintings for years but those scenes are in the Middle East. The Book of Mormon is set on the American continents.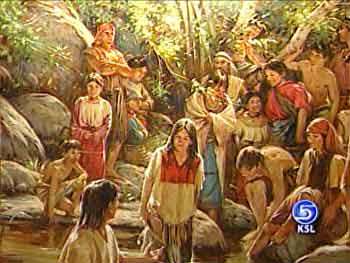 Walter Rane: "We did take a trip to Guatemala to get a feel for the landscape and the light and the atmosphere and the color, which, as a visual artist is all very important."
It only took Walter Rane 15 months to complete all 17 paintings. Part of the time he was across the country in a small studio apartment in New York City. He rented a small apartment a couple of blocks from the Metropolitan Museum where he could often ponder classical art.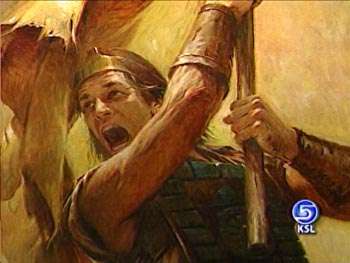 Walter Rane: "As a child that's what I really always wanted to do. I wanted to paint like Rembrandt and I felt like this; well I don't paint like Rembrandt, I don't come close but I wanted that to be my standard."
Rane says he doesn't paint for people of just one faith but because he hopes those who see his work will simply be moved.
A public showing of the paintings begins Monday at BYU's Museum of Art and runs through September 15th.
×
Most recent Utah stories