Estimated read time: 1-2 minutes
This archived news story is available only for your personal, non-commercial use. Information in the story may be outdated or superseded by additional information. Reading or replaying the story in its archived form does not constitute a republication of the story.
Sam Penrod ReportingThe investigation continues today into a brutal beating yesterday involving a baseball bat that left a 19-year old Provo man in critical condition.
The beating apparently was the end result of some kind of fight a few hours before. But police say despite the fact the assailants were involved in a fight, they fought back well beyond any reasonable claim of 'self defense.'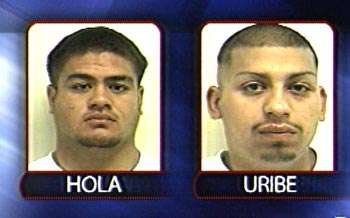 Police were called to the Provo neighborhood yesterday at 4:00 a.m. and discovered that 19-year old Ernesto Delgado had been severely beaten with an aluminum baseball bat. Delgado suffered serious head injuries in the beating, which police say was the result of a misunderstanding that turned into a dispute between Delgado, his friend, a girl and his alleged attackers.
Investigators say the beating was the end result of tempers overshadowed any reason or common sense.
Sgt. Chris Orndorff, Provo Police Dept.: "It was a heat of the moment fight, mutual combatants almost and it went beyond what your average fight ends up. Usually when a guy gets knocked down the fight is over, but it went beyond that in this case possibly because the man wielding the bat had himself just been beaten prior."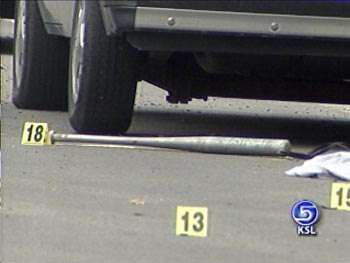 Police arrested two suspects, 21-year old Juan Uribe of Orem and 18-year old Daniel Hola of Salt Lake. Both suspects face charges of aggravated assault and are being held in the Utah County jail. Bail has been set at 50-thousand dollars each. Detectives are in the process of turning the case over to prosecutors for criminal charges.
×
Most recent Utah stories