Estimated read time: 3-4 minutes
This archived news story is available only for your personal, non-commercial use. Information in the story may be outdated or superseded by additional information. Reading or replaying the story in its archived form does not constitute a republication of the story.
SALT LAKE CITY -- The passenger manifest for a Southwest Airlines flight between Chicago and Salt Lake City grew by one Friday. A woman gave birth somewhere between Nebraska and Colorado.
The woman was traveling with her husband and two other children when she went into labor.
"Someone rang their flight attendant call button to let us know that she was in labor," flight attendant Sherry Osborne said.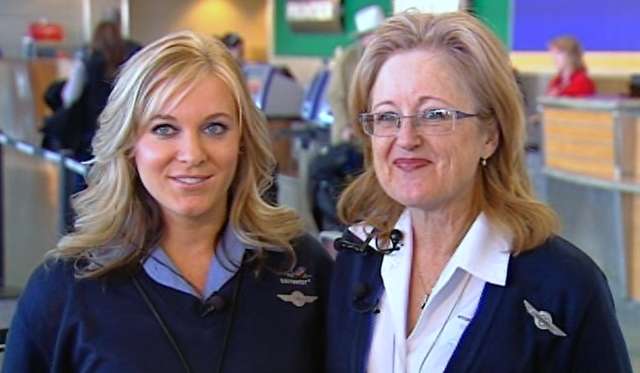 It may have been the change in air pressure, or maybe it was the peanuts, but something sent the 30-year-old expectant mother into labor.
Flight attendants notified the pilots, who started heading for the closest airport: Denver. The crew then turned to the passengers for help.
"I think we were over Nebraska when they started asking for blankets and asking us if there were any nurses, or anybody with any medical experience, or any doctors on the plane," passenger Katherine Williams said.
Dr. John Saran said he was nodding off when they made the announcement. His wife woke him up and told him he needed to help because a woman was in labor.
"I said, 'Wow, I've been on planes where people have had heart problems and things like that, but never labor, this is a first for me,'" Saran said.
Saran, who practices internal medicine in the Chicago area, said he and others helped the woman to the back of the plane so she could have some privacy.
"We pulled off a headrest off our back jump seat for her to put her head on," Osborne said.
Seran thought at first that the baby might wait until the plane landed.
"But the baby had other plans," he said.
Other passengers, like Weldon Robinson, helped care for the couple's other young children. Robinson even changed one of the children's diapers.
Passengers say the whole event lasted about 15 minutes. The crew announced the birth, prompting applause from the cabin.
"They announced it, and everybody clapped. And they said it was a baby boy," Williams said.
"Everybody clapped," passenger Sherry Smith said. "Everybody was very good on the flight. No one got upset. How can you?"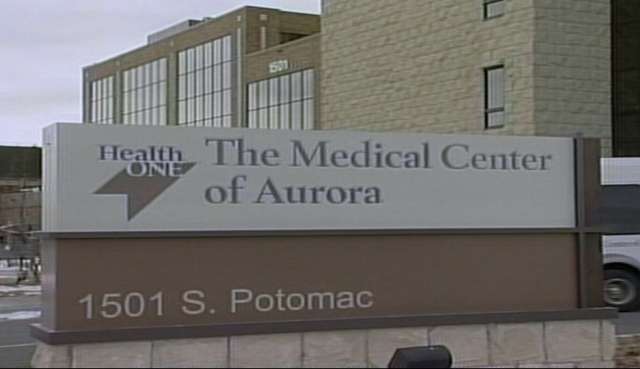 "The baby was doing really good," passenger Julie Helm said. "He seemed to be a pretty good size. He cried and had a good color and all that stuff."
After the birth, Saran had to find a way to tie off and cut the umbilical cord.
"I pulled the shoe strings out of my shoes," he said.
Cutting the cord was a different matter.
"One of the passengers had one of these children's play scissors, ones with the blunt tips that are no problem on the airlines," he said. "Otherwise, I was thinking: Well, maybe I'm going to have to look for one of those plastic knives."
The crew told passengers they think the they were in Colorado when he was born.
"I walked down and was telling both sides of the plane,'We just delivered a baby boy!'" Osborne said.
The flight made an emergency landing in Denver, where the mother and baby were met by paramedics.
Saran said it was his understanding the family was traveling to Salt Lake City to visit family members and that the child was to be adopted.
Passengers arriving late in Salt Lake City didn't seem to mind the delay. The flight continued on to Boise, Idaho.
------
Story compiled with contributions from Marc Giauque, Keith McCord and Jennifer Stagg.
×
Most recent Utah stories