Estimated read time: 1-2 minutes
This archived news story is available only for your personal, non-commercial use. Information in the story may be outdated or superseded by additional information. Reading or replaying the story in its archived form does not constitute a republication of the story.
Sam Penrod Reporting A Utah County man got a big surprise on his 25th birthday--a trip to jail--after he was arrested for allegedly breaking into an Idaho jewelry store and stealing 120 thousand dollars worth of merchandise.
The jewelry store in Rexburg, Idaho was broken into nearly three weeks ago, back on August 15th. The investigation led detectives to Orem yesterday, where they arrested a 25-year old suspect in the jewelry heist.
Detectives from Rexburg along with police officers from Orem served a search warrant last night at a home in Orem. They arrested the suspect wanted for stealing 120 thousand dollars worth of jewelry from Dales Jewelry Store in Rexburg. Inside the home, detectives recovered several watches, bracelets and rings, in all valued to be 60 thousand dollars, but still only believed to be about half of the loot that was stolen in Idaho.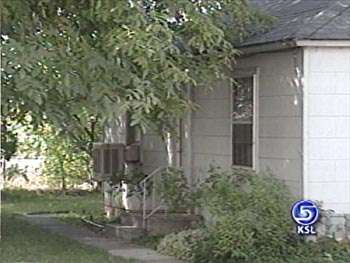 Lt. Doug Edwards, Orem Dept. Of Public Safety: "These were all things from a jewelry store, they recovered some 30 odd watches, dozens of rings and necklaces. There's still a lot of items taken in the burglary that have not been accounted for, more than likely they have gone to pawn shops."
The suspect is Thaddaeus Billings, who incidentally was arrested on his 25th birthday. Billings apparently is from Utah County, but had been in Idaho working construction. He has no previous criminal history in Utah County.
Billings is being held in the Utah County jail on 40 thousand dollars bail. Rexburg authorities will have to begin extradition proceedings to get Billings back in Idaho to face burglary charges.
×